3/2011 Drop-waisted Dress with Embellished Border
Added Apr 1, 2011
Munich, Germany

Step 2 Cutting Out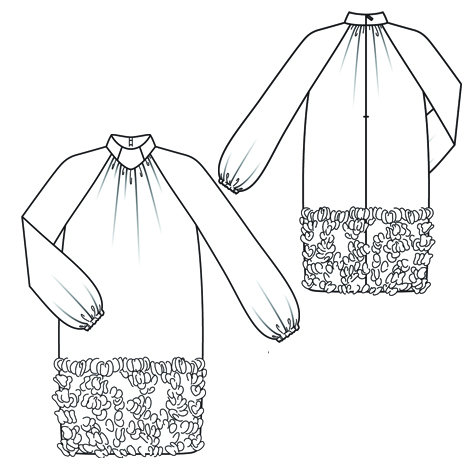 Top fabric:
1 front, on a fold 1x
2 back 2x
3 sleeve 2x
4 front collar piece, on a fold 3x
   back collar piece 6x
a) 2 fabric strips for sleeve bands, each 36 cm (141/4 ins) long, 9 cm (31/2 ins) -wide (incl. allowances).
Lining: pieces 1 and 2 to lining line. Cut lining pieces on lengthwise grain.
Interfacing: See pattern layout.
Patterns for this Project