3 tips for sewing even seam allowances
Added Nov 16, 2011
New York, New Yo...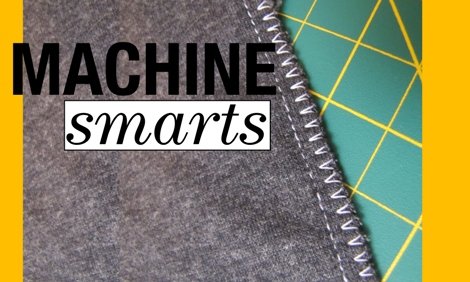 ShareThis
Description
One of the most important skills when sewing is mastering the straight seam. Sounds easy, right? Well, not always. Sewing consistent straight seams is not as simple as it sounds. Before you start out be sure you are familiar with (and use) the guides on your sewing machine. The standard seam allowance is 5/8" (1.5 cm) so know where this guide marker is on your machine. Still having trouble? Here are three tips to help you sew straight ahead.
1) Do not watch the needle as you sew. This is common mistake—I have been guilty of it myself. Sew as slowly as you need to maintain control, while keeping your eye on the fabric edge and the seam allowance guideline.
2) If you are sewing outside of the guidelines on your machine do not hesitate to make your own guide. Either add a permanent mark using a ruler and a marker or add a removable guide using a strip of painters tape or electrical tape. I prefer painters tape because is comes off cleanly without the sticky mess that other tapes leave behind. Painters tape also will not shift around like a stick-it note would.
3) Practice, practice, practice—even try sewing with an unthreaded machine (using just the needle). The point of this is to get comfortable following the guide (the needle holes will show you if you are going straight). Once you feel comfortable with this, thread the machine and continue practicing.
Straight seam allowances give your garment a quality look, fit and drape. It is an important skill that is worth working at until you are confident and consistent. Keep at it and before long you will be sewing straight seam allowances than even an arrow would envy.
Categories
Credits
written by

Christine Carson

originally published on