1920s Irish crochet lace edging
Added Sep 9, 2010
London, United K...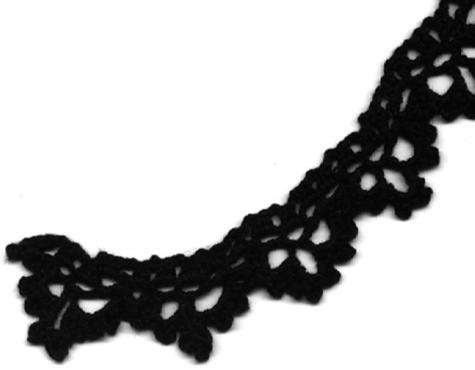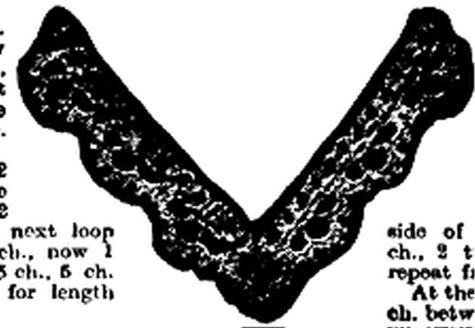 ShareThis
Description
The dress I'm working on requires 64 inches of this black lace edging… so while I'm plugging away at that, I thought I'd upload a description of how the lace is made.
The pattern was originally published in Woman's Weekly of November 27th, 1920, and obviously expected a fair degree of competence/experience on the part of its readers. I had a good deal of difficulty deciphering the instructions! What I give here is my own translation, made in an attempt to clarify the original pattern.
In most cases I have scanned the crochet work directly, but in some places I have added pen-and-ink diagrams in the hopes of clarifying what is going on. I've taken six hours so far to upload this – I hope there is sufficient detail here to inspire someone else to emulate the project!
Material Notes
The original specified "No. 36 crochet cotton with a No. 8 hook" to produce a very fine edging. (This would be a 0.60mm hook or smaller.)
Because I was edging a dress and not a handkerchief, I purchased a 1.25mm hook. Trial and error established that 3 strands of standard embroidery cotton (Anchor, DMC or Mouline) was about the right thickness to go with this size hook, which had the additional advantage that I could thus split the skein into two halves and use both in succession!
My local shops only stock coarse crochet cotton aimed at constructing garments rather than lace; if you can obtain cotton of a suitable fine gauge, this would obviously be better than improvising with embroidery thread.
Difficulty
Advanced
Categories
Patterns for this Project