09/2011 Geometric Sheath Dress
Added Sep 19, 2011
Munich, Germany

Step 1 Cutting out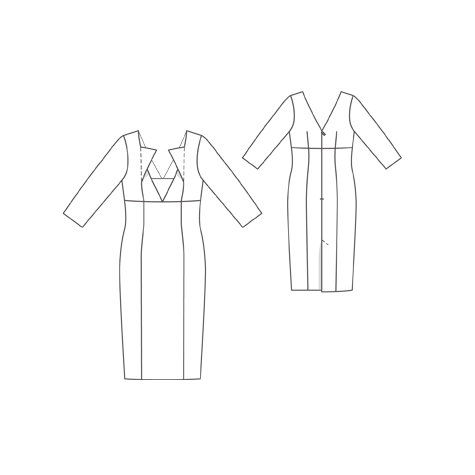 Crêpe:
1 front insert, on a fold 1x
2 centre front 2x
3 side front 2x
4 back 2x
5 centre front skirt panel,
  on a fold 1x
6 side front skirt panel 2x
7 centre back skirt panel 2x
8 side back skirt panel 2x
9 sleeve 2x
Lining: piece 3 to lining line and pieces 2 and 4.
Interfacing: See pattern layout. Iron Vilene Bias Tape/stay tape to wrong sides of neck edges.
Patterns for this Project