04/2010 Wide Legged Pants
Added Jun 9, 2010
Munich, Germany

Step 1 Preparation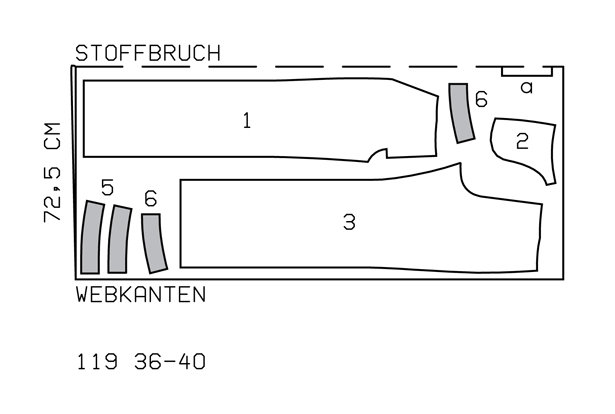 Trace the pattern pieces from the pattern sheet. Lengthen pieces 1 and 3 as indicated. Mark fold line for turn-up 9 cm (31/2 ins) from hem line. Note different lines on front waist-band piece for right and left front edges. Trace pocket piece from -piece 1 as a separate pattern -piece.
The stitching line at the fron fly open-ing is marked for size 36. For sizes 38 – 44, remark the stitching lines the -same distance from centre front as for size 36, noting length of opening.
Seam and hem allowances:
Seams and edges 1.5 cm (5/8 in). Turn-up and hem allowance are already included on the pattern pieces.
0 Comments on Step 1
Patterns for this Project