02/2011 Jersey Jacket
Added Mar 1, 2011
Munich, Germany

Step 1 Preparation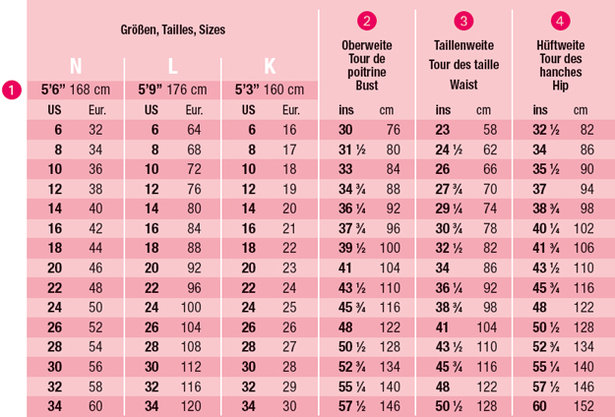 Trace the pattern pieces from the pattern sheet.
The welt joining lines on piece 1 are marked on the pattern for size 36. For sizes 38 – 44, re-mark the lines. The pocket always begins 1.5 cm (5/8 in) before dart. The buttonholes on ¬piece 5 are marked for size 36. For the other sizes, mark the buttonholes the same distance from correspond¬ing size lines as marked for size 36.
To cut the lining, trace the centre front piece to lining line. Mark a ¬horizontal line from section seam to point of dart and cut open. Lay vertical darts closed and glue horizontal edges together at bottom end of dart. This creates a bust dart on the lining.
Seam and hem allowances:
Seams and edges 1.5 cm (5/8 in), hem and sleeve hems 4 cm (15/8 ins), no allowance on horizontal edges of cen¬tre front (marked with scissors symbol), but 1.5 cm (5/8 in) allowance at dart. Cut lining pieces with 1.5 cm (5/8 in) seam and hem allowances.
0 Comments on Step 1
Patterns for this Project