01/2011 Short Sleeve Blouse
Added Feb 8, 2011
Munich, Germany

Step 1 Preparation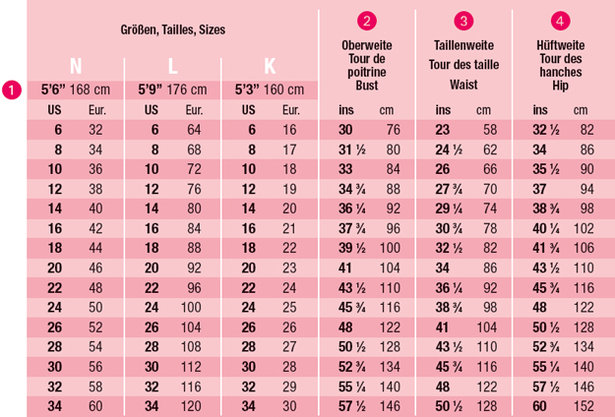 Trace the pattern pieces from the pattern sheet. Follow lines and details for style 102. Trace front facing from piece 1 as a separate pattern piece.
The markings for the loops on piece 1 are for size 38. For sizes 40 – 46, move top marking up the same distance from neck edge. The bottom marking is the ¬same for all sizes. Space the other markings evenly in between.
Seam and hem allowances:
Seams and edges 1.5 cm (5/8 in), hem and sleeve hems 2 cm (3/4 in), horizontal front waist seam 7 mm (1/4 in). Flare sleeve hem allowances.
0 Comments on Step 1
Patterns for this Project