Marisa Dress
#2
Added Jan 6, 2010
Mamaroneck, New ...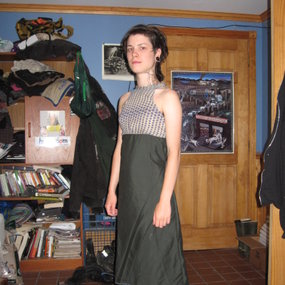 Rating

Buy or download pattern to rate

Difficulty

Intermediate

Size

Type

Download
Free




Additional Pattern(s) Needed
Notes
I made this dress out of recycled materials, just for fun! size 32.
I had to alter the top a little and add more fabric underneath my arms. It was way too small when I initially sewed it up.
Recommended Materials
any
Categories
Finished Projects
What's New

By Issue

Fabric Type

Women

Men

Kids