beautiful embroidered silk ruffl...
Added Mar 25, 2010
By paranoire
Bochum, Germany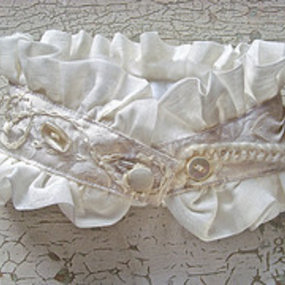 Rating

Buy or download pattern to rate

Difficulty

Intermediate

Size

XS,S,M,L,XL See Sizing Chart

Type

Download
Notes
This rather simple pattern takes its greatness from ruffles and intricate embroidery! Go wild with buttons, stitches, ribbons, flowers, beads, anything!
It's great to use up those luxurious fabric scraps, too!
ATTENTION! Any downloaders before March 25th, 11:45 GMT+1 (Berlin), please re-download, I have now fixed the sizing issues! Sorry for the confusion :/
Recommended Materials
any fabric you love that is not too flimsy (silk, jacquard, velvet, cotton prints etc.), lining, organza or chiffon for the ruffles
Amount of Fabrics
a small scrap of 4″×17″ max. of each, lining and fabric, 2 strips 3″×48″ max. of ruffle fabric
Categories
For

Garment Type

Style

Material
What's New

By Issue

Fabric Type

Women

Men

Kids