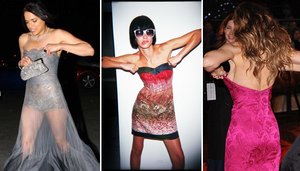 "Dress malfunction!"
"Help with strapless dress, please!"
"How do you make your strapless stay up?!"
Readers, these are just a few of the many, many cries for help from those who have had bad experiences with strapless dresses. Who wants to have a dress slide down and expose your bosom while you're trying to enjoy a night of dancing, right?