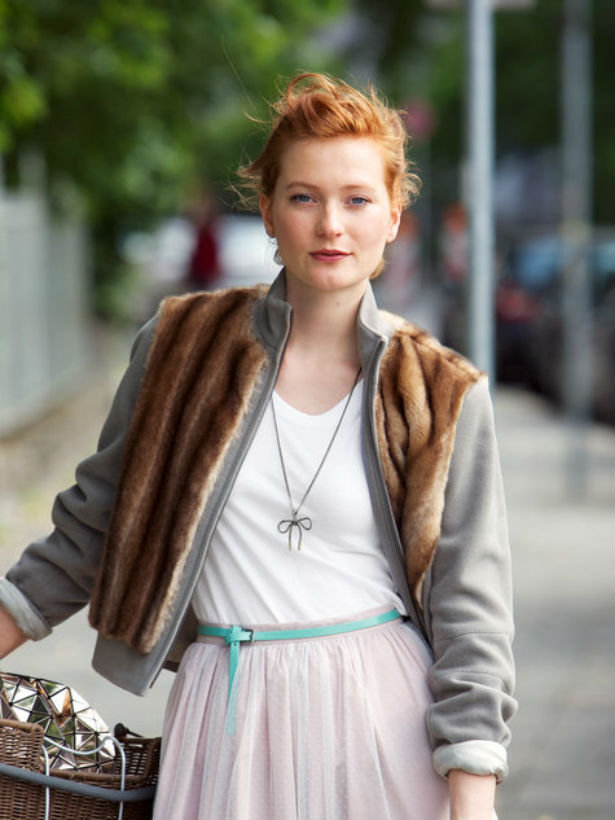 ShareThis
Pre-fall fashion combines the best of both worlds when it comes to style options. You can still wear your pretty summer dresses and short-shorts, and then spice things up with a cool fall jacket or edgy leather boots. Everything goes with fabrics as well; from florals and sheers to plaids and faux fur. Check out this convenient needle and thread guide for sewing all kinds of fabrics!
When we're mentally planning our next sewing projects, we often think of patterns, fabrics, fit, and of course, how great we'll look in the finished product! It's easy to forget about the little notions and details.
With all of the time and effort that goes into sewing, we want our garments to look as good and to last as long as possible. Something as simple as using the right needle or thread can prevent all kinds of sewing problems and improve the quality and durability of the garment. Choosing the wrong needle and thread often results in skipped stitches, puckered seams, broken needles and damaged fabric.
When it comes to needle sizes, the larger the number, the thicker the needle. If you see a range of size suggestions listed for the same fabric, you would decide between the smaller or larger needle depending on the weight and density of your fabric.
Whether you're sewing stylish fall jackets or coats, summery dresses and skirts, pants, or anything in between… take this handy needle and thread guide shopping with you, and skillfully sew all kinds of fabrics!
And if you'd like a little help sewing with tricky fabrics, certain sewing techniques, or even a complete walkthrough for sewing a BurdaStyle pattern, take advantage of our amazing FREE 100 hour video site trial and get expert sewing instruction right at home!! It's a Labour Day weekend exclusive, so don't miss out!
If you have plans this weekend, don't worry… you can get unlimited access to all of our videos 24/7 by subscribing for only $19.99 a month! And for even more ways to save, click here and find out how to save 30% on any download of our Top 10 most watched videos!
What are your plans for the upcoming long weekend?
Happy Sewing!