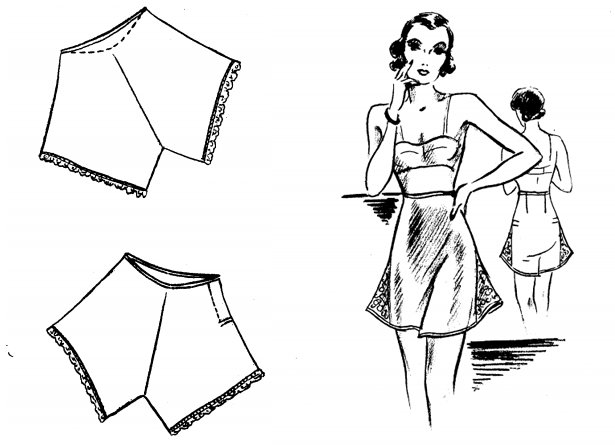 ShareThis
With the Vintage-Inspired Modern Style Design Challenge underway, author & designer Amy Barickman talks about how she and her designs at Indygo Junction are inspired by her treasure trove of collected vintage content:
Let's talk about a rather delicate subject.
On my blog, I've shared heaps of vintage inspiration from my hero, Mary Brooks Picken and her work at the Woman's Institute of Domestic Arts & Sciences (1916-1936). One thing I've yet to mention? Unmentionables.
Back then, self-stitched skivvies were the norm. The Woman's Institute offered underwear-making courses to women as a way for them to save money and personalize their panties. Patterns available in those times didn't skimp on delightful details, from ribbon bows to embroidery.
Plus, on of the biggest advantages to DIY panties was that they were really the only option to ensure a truly proper fit. Think of how we take this for granted today! Here are some downloadable directions for making your own undies from 1933, so you too can have customized underclothes. Up for the challenge?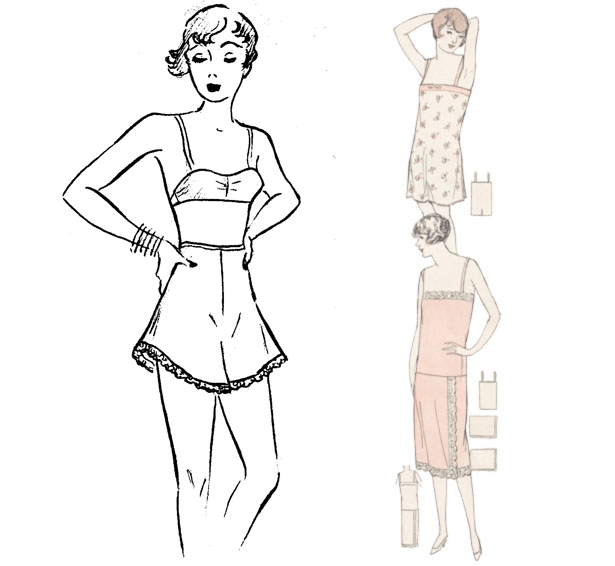 "Every woman has a warm place in her heart for pretty under things," says an article from Inspiration magazine, 1923, "And half of the joy of owning them comes from making them."
The women of yesteryear appreciated the femininity, form and function of undergarments just as we do today, and in my book, Vintage Notions, you'll find several articles on handmade undies — including a Magic Pattern for a darling lingerie set. I was inspired to write this book largely due to the rekindled interest I see in DIY projects and fashion sewing, so why stop at what you wear on the outside? With these patterns, you can complete your handmade style and be a DIY diva through and through!
~Amy
Amy Barickman is the founder and owner of Indygo Junction, The Vintage Workshop and AmyBarckman.com. She is a leader in the sewing, needle arts and retail crafting industry having sold more than two-million sewing patterns and published 80 books sold throughout the world. Her recent endeavor is the book Vintage Notions, is already on its fourth printing since its release in September of 2010. Other best-selling titles include Indygo Junction's Button Ware and most recently, Hankie Style.