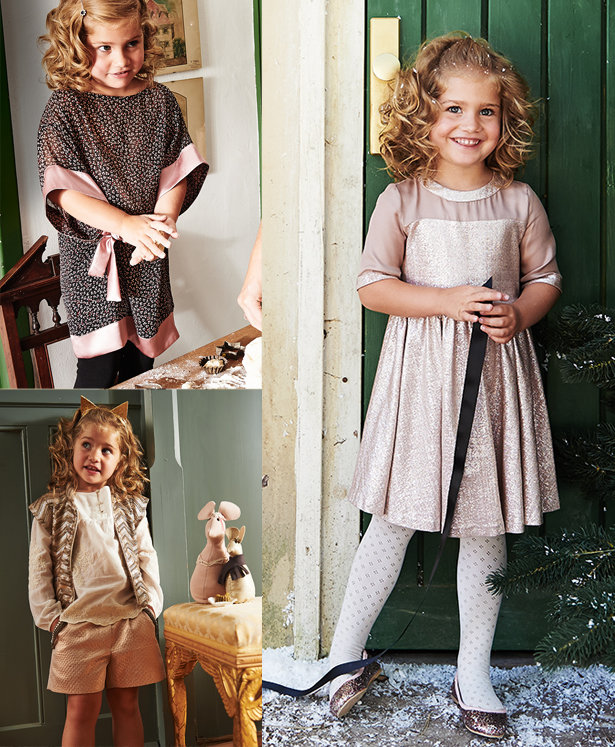 ShareThis
If you have a little girl in your life that loves to dress up, this is the collection for you! Sweet peplums, a sparkly dress, and shimmery shorts brighten up the holiays. These patterns are from the December 2013 issue of Burda Style magazine.
She won't mind wearing a jacket when it's made of a fun novelty fabric and has pockets for all her treasures. Pair them with these shimmery pleated shorts with embellishment at the pockets. These have a zip fly and waistband for a nice fit.
Colorful little girls will love the Embellished Jacket with its bold print, embellished shoulders, and ribbon trim. Have fun picking a bold print to liven up all her holiday outfits.
Two adorable fall trends— Peter Pan collars and peplums— look just as fashionable on little girls. This top has grown-up style for pairing with skirts and tights.
A simple Satin Tunic is holiday-ready with contrasting satin edges and sash. This versatile little top can be worn with leggings or tights, or lengthened into a longer dress.
The Shimmer Dress is perfect for little princesses. Sheer and shimmery fabrics combine for a grown-up look that looks festive at the holidays or at birthday parties. She'll love the twirly skirt!
Make these classic bloomers and a trendy little top a child's best friend. This doll clothes set looks adorable on bears, dolls, and any other soft toys!
Sewing for little girls is so much fun. Shimmery fabrics, picking embellishments together, and having a new dress to twirl in are sure to bring holiday cheer.
Happy sewing!