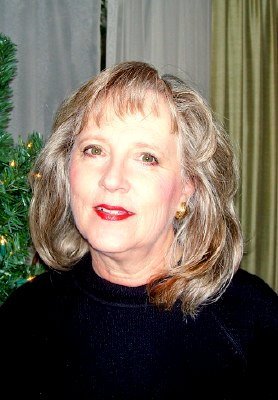 ShareThis
We are so proud to announce our winner for the Fabric Contest. Her name is Linda and in her blog she writes how she felt: "I hardly ever win anything, so to respond to a pattern/fabric contest and to be told you won, well I am just truly tickled pink."
Linda was so kind to tell us a little bit about herself and how she started sewing:
I am a native of a small city in Virginia called Danville. I have a degree in Social Work and have been a CEO or senior level staff person working with two non-profit, charitable organizations that serve adults and/or children with disabilities or disadvantaging conditions.
I started sewing when I was around five years old using a Singer sewing machine that you turned the crank to sew. (I still have this machine.) I made a small quilt with the help of my grandmother who was a great seamstress/sewist. I inherited the "sewing gene" from her. She later bought me a Singer sewing machine that was rather old and only had a straight stitch. My husband and I were both going to college at the time and to have clothes I sewed them myself.
My career took me to various locations throughout the United States (Texas, California, Florida, Pennsylvania and back to Virginia). I continued to sew my clothes even though my salary improved with each move and I could easily buy what I wanted (within reason). However I have always enjoyed making my own clothes as I know I will not see someone wearing the same suit, dress, or skirt. Plus it is specifically sewn to fit my measurements.
While living in Florida I made wearable art jackets as well as purses and sold them in a small consignment store just for one of a kind item. As a result of this, I had two ladies commission me to make them wearable art jackets for St. Patrick's Day. I enjoyed doing this and was pleased that they thought enough of my work to have me make them special jackets. However, I truly like the pleasure and leisure of sewing for myself and family members so did not pursue making garments for sale.
I love to sew and when possible I take online classes or read about new sewing techniques to continue to hone and improve my sewing skills. I love reading other sewing blogs and started one of my own over a 18 months ago. Blogs are a great source for sharing and learning.
Please also check out Linda's blog that she started 18 months ago, and of course her member profile!