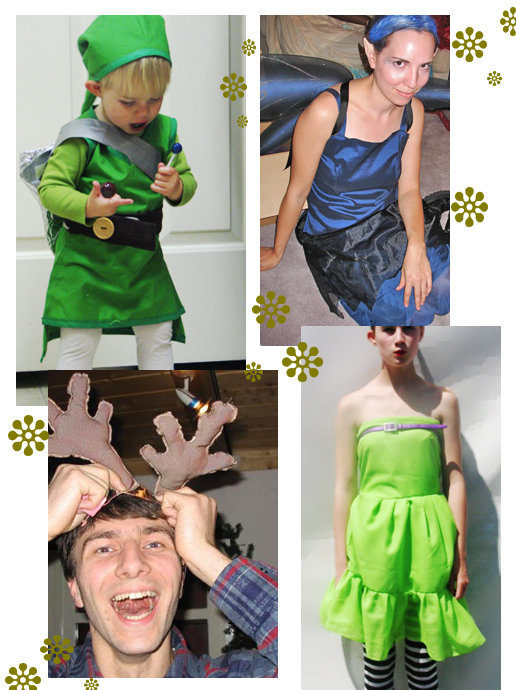 ShareThis
Halloween is over, Thanks giving almost here. No doubt, we are approaching the HOLIDAY SEASON!!
For that matter we wanted to urgently announce our winners of our Halloween challenge:
Winners are..
Cherylfrances with her cute little pumpkin puppy, Elinorawen with her fudgy appearance at the Visitor service, Booboobear, even though she represents the Easter bunny, won for her dedication as a teacher, who dressed up in a furry bunny costume at over 100 degrees, Stacysews because she created the cutest and most charming little zombie bride , Mirela wins, because her and her friends brought us one afternoon full of laughter with her funny horn creations, Sunnyb64 wins for the fact that she really managed to look like a beautiful fairy and isn't that something all of us girls would like to look like, at least once in our lifes, makelikeatree wins because she's got AWESOME style, even as a dinosaur, Howlymowly's cutest Link from Zelda wins, no explanation needed, go see for yourself, Redemily wins bringing the white rabbit and the entire crew from Alice in Wonderland to life and last but certainly not least Elainemay, because she found an incredibly adorable way to do some recycling with her bubblewrap tutu .
Thanks so much to all of you for participating. For the ten lucky winners, keep your eyes peeled for some BurdaStyle Mail!