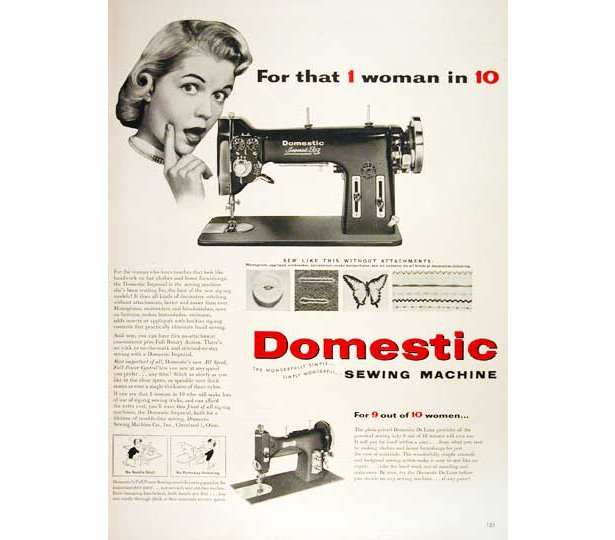 ShareThis
Readers, as a very visible man who sews, I am often asked the question, Why don't more guys sew? We know a lot of fashion designers and nearly all tailors are male, so why aren't there more male home sewists?
My answer is always, well, some men do sew. But even I know that the number is very small compared to the number of women who sew.
Having grown up male in the United States, it doesn't surprise me in the least that most men don't sew and probably would never consider it. Here are some of the reasons (in no particular order) and maybe you'll have some of your own to add.
First, let's define terms. I'm talking about home sewing. If you follow fashion you know that the majority of the best-known designers are men. This has been true for a long time and probably comes out of the men's tailoring tradition. There are more and more exceptions with every passing generation, but currently, at least, women's (and men's) fashion is still dominated by men.
So with regard to home sewing, why are there so few men who do it (or are public about doing it)?
1. Throughout most of the last century, sewing was taught in high school home economics classes. It was part of a standardized curriculum for girls. Boys took shop. Simply put, sewing was not considered masculine.
2. Nearly every book, old or new, about sewing, is written for a female audience, including the ones written by men. I have never seen a sewing book written exclusively for men who sew (perhaps this could be an untapped niche!). Illustrations are of women's bodies and discussion of garments focuses on a woman's wardrobe with a few exceptions (there's sometimes a chapter tucked in the back about sewing for men and children).
3. The marketing of the home sewing industry has exclusively targeted women. This includes everything from sewing machines ads, pattern ads, promotional ads for new fabrics, etc.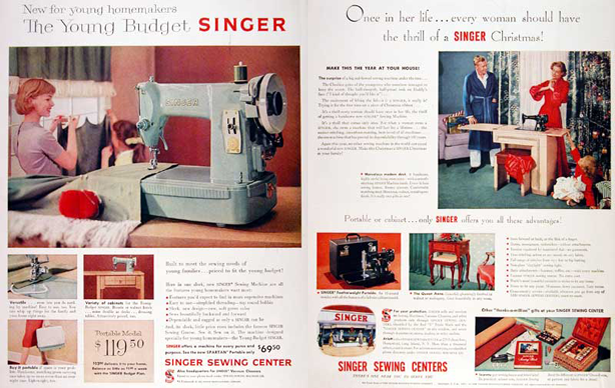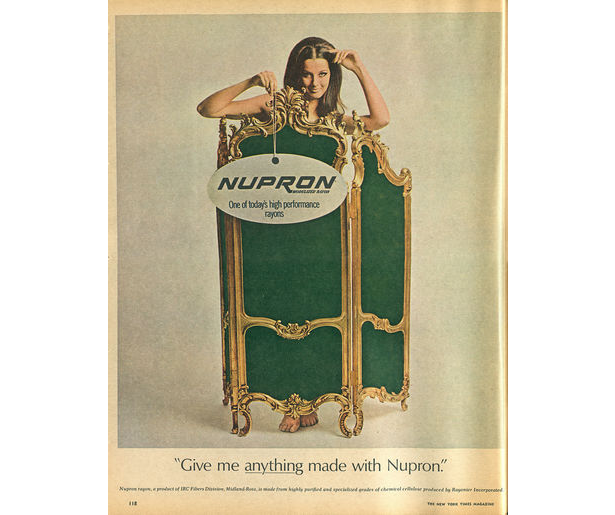 Sewing machine companies understood who their market was. They didn't advertise in Field & Stream, Sports Illustrated, or — Heaven forbid — Boy's Life!
4. The big pattern companies created few commercial patterns for men and hence there was little for a man to sew if he were interested in making clothes for himself. The majority of patterns for men continue to be pajamas, boxer shorts, and bathrobes. These are items that women can sew for men (i.e., their husbands, sons, and boyfriends) relatively easily. They aren't garments (most) men are going to be sewing for themselves; many men don't even wear those things!
5. Due to many of the reasons listed above, there is a stigma attached to sewing for men, the same stigma that exists for any activity generally considered feminine. These include ballet, figure skating, playing with dolls…you get the idea. We still live in a society where gender roles are narrowly defined and the person who tries to experiment with them becomes an easy target of others' ridicule. Simply put, men don't have role models for sewing — if they did, things might be different. Of course things have changed somewhat, due in part to the success of TV shows like Project Runway and with an incremental relaxing of gender roles. Still, the stigma persists, though perhaps it's less overt.
Inevitably we have to consider homophobia, since many highly visible men in fashion are gay. Fear of being labeled gay in our culture makes it even less likely that a man who isn't gay (or even one who might be) is going to venture into the fabric store and rifle through the cotton shirting.
6. The sad truth is that, relative to the population, few people sew for themselves anymore, period. The home sewing machine industry has contracted dramatically and no longer advertises in mainstream publications. Clothing has become relatively cheap and home sewing has become a niche hobby, arguably growing more popular among young women (and some men), but much smaller than it was only a generation ago. Remember too: most women now work out of the home and men always have (we're talking the last hundred years); free time for leisure activities like sewing is limited.
I attended the American Sewing Expo in Novi, Michigan in 2009. My friend Brian and I were two of only a handful of men in attendance. There was nothing offered at the Expo in the way of workshops or booths catering to the male sewer.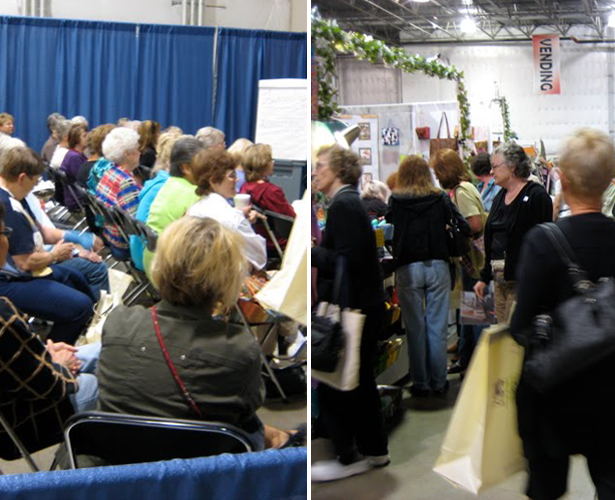 On BurdaStyle there are just a handful of men who are active; same goes for sites like Pattern Review, or readers of my blog, Male Pattern Boldness. (The mechanics of sewing does seem to interest a fair number of men and so much of sewing is about measuring, cutting, and construction. It's not all that different to carpentry!)
7. Finally, we all know that sewing takes time: time to learn and time to put into practice. How many men are willing to commit the time it takes to learn to sew when the payoff is a pair of pajamas? Let's face it: it will always be easier, if not cheaper, to get your wardrobe needs met at the Gap than by your own hand — man or woman. Sewing is a labor of love and not many men are feeling it. That said, I'll be teaching men's clothing construction starting in May at Textile Arts Center in Brooklyn and while the classes I offer won't be exclusively for men, I'm hoping to attract some men to the class. We're starting with boxers, but we're working our way up to jeans and shirts. Classes meet one evening per week and run for four weeks.
Readers, have I left anything out? Why do you think more men don't sew?
What would have to happen to change things?
Jump in!
~Peter
When native New Yorker Peter Lappin bought his first sewing machine two years ago to hem a pair of thrift store jeans, little did he know he was initiating a journey that would bring him fame and fortune. While awaiting his fortune he stays busy writing "the world's most popular men's sewing blog," Male Pattern Boldness, and now contributing to BurdaStyle.
"For more than twenty years I'd lived on the edge of the Garment District without even knowing what a seam ripper was. Now I rip daily!"