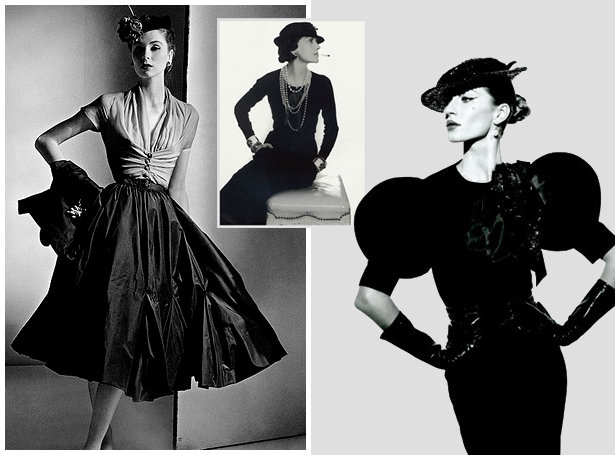 ShareThis
Today we're exploring four exciting eras in fashion: the 20s, 30s, 40s, and 50s. Which one are you? Read on and see more images and get the patterns to create these looks yourself!
We all have our favorite fashion moments and eras, icons and styles. If you were to choose your favorite era from the list below, which would it be?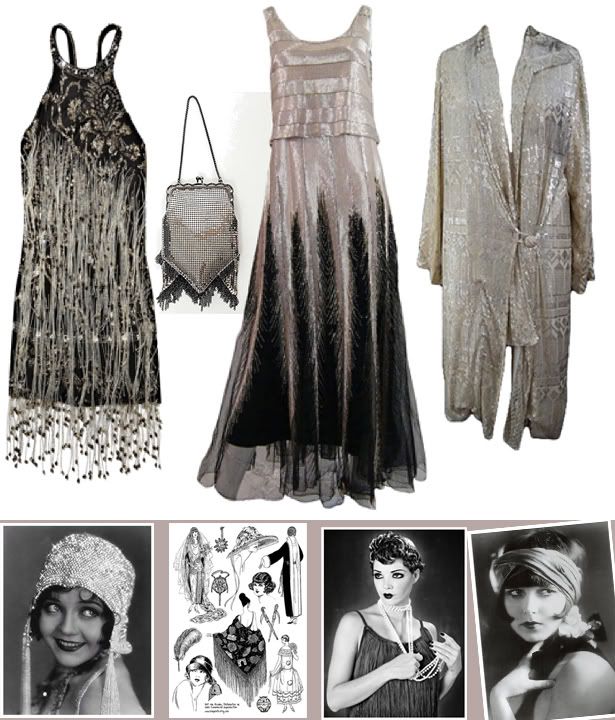 1920s The 20s usually brings the same word to everyone's lips: flappers! The 20s modernized fashion. Out with corsets! In with short skirts and trousers! Fabrics were also changing and becoming more widely available— silk and wool were among the two most utilized fabrics and rayon was being introduced to consumers for the first time. The "Boyish Figure" was quite popular throughout the 20s (which really only worked for flat-chested girls and waifs though right?). Coco Chanel was one of the first women to wear trousers and cut her hair short at this time— she held the torch for modernizing women's fashions around the globe. Sparkles and sequins were used to embellish gowns, and headbands and soft, curly hair were all the rage.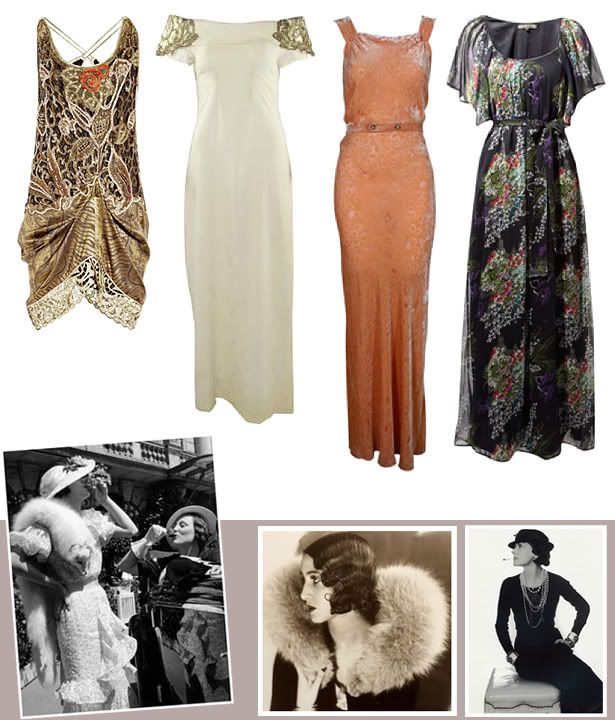 1930s The 30s were feminine and sleek. Think of metallic lame (invented in this time) and slinky silky fabrics, draped over womanly figures, taking center stage throughout this time. People liked to go out dancing and to listen to big band music. Dresses and gowns were cut on the bias (inspired by Vionnet), creating a super-sexy appeal. Parisian couturiers had a large influence on this gamine look, designers like Elsa Schiaparelli were especially inspired by costumes from film during this time, as well as their surrealist contemporaries like Man Ray, Salvador Dali and Marcel Duchamp. Hair was worn in soft perms and many women wore hats.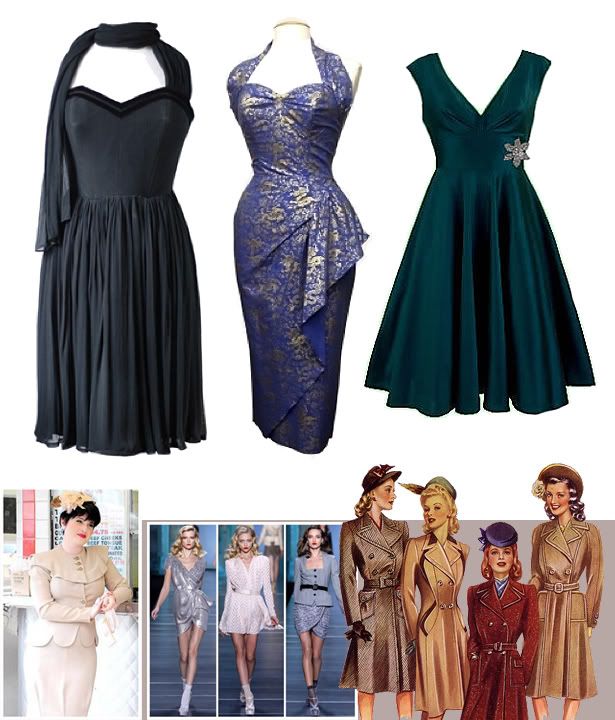 1940s 1940 was the year nylon stockings were invented, which completely changed women's lives (until they were taken away to make parachutes for the war, which later caused riots when they were available again in shops!). Life during wartime is difficult, and the silhouette from this era was sharp and low-key— with broad, padded shoulders, knee length skirts, simply cut blouses and low heels. Many women had to look to men's clothing to alter for themselves. Thus came the Eisenhower jacket, which was a men's coat, altered at the shoulders and side seams and tightly belted at the waist. Because Americans couldn't import European fashions at this time, Americans began looking to their compatriots for their wardrobes. Pompadour hairstyles were very popular, and many women wore pearls.




1950s America created the picture perfect (and perky chested) image of domesticity in magazine and television ad campaigns. Waists were high and nipped, skirts were full and made from yards of fabric. Dior's "New Look" of rounded, soft shoulders and spiked heels took the world by storm. Coco Chanel, who made a comeback after WWII, invented the Chanel Suit (which is still being walked down the Paris runways each season) in 1954. Figures like Jackie-O who donned the look so well, inspired many women to dress in this fashion. Long, tightly fitted pants were also in the picture, as well as long jumpers, floral fabrics, fitted tops, white blouses, and of course— stilettos.

Which is your favorite era?




Try these patterns to recreate your own look: 1. Channel the 20s in a one shoulder dress made from a slinky metallic knit 2. Go for glamour and try this 30s inspired ruched waist dress 3. Relive the 40s in a cropped jacket and a sleek pencil skirt 4. Look like you're straight out of the 50s in this fitted bustier top and go all Mad Men by pairing it with voluminous A-line skirt.