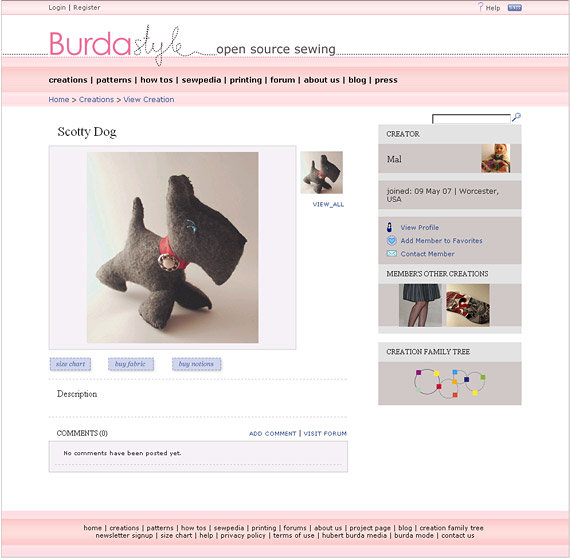 ShareThis
Many of you received a newsletter announcing the new design will be launched
several days ago. This did not happen – as you may have noticed…
And that's how far we are: The site is completely programmed, yay! But, the
data transfer is not finished yet. This contains all the wonderful
creations, How Tos and member profiles you uploaded, as well as our patterns
and How Tos, the forum entries and the myriad comments you left.
We hope that this is finished this weekend and we will launch as soon as
possible after that. Most likely we will ask for your help to detect bugs and the
like…
The sneak previews we got were great, and WE CANNOT WAIT TO SHARE THIS ALL
WITH YOU!!!
Above you see how your creations will be presented in the new site. As you can see as well there are still quite some things that are not correct, such as the search bar, sticking right to the box with the creator's info, or the members other creations, that are not at all lined up yet…bear with us!!