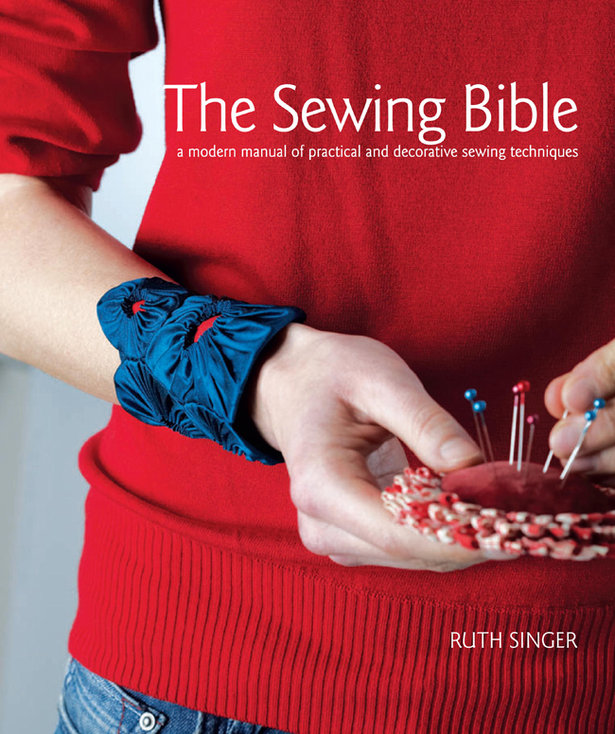 ShareThis
The Sewing Bible, published by Potter Craft, is a fantastic resource of comprehensive tips and tutorials for sewers of all skill levels! Featuring over 20 sewing projects and a detailed fabric and tool guide, this handy companion is a necessity for your sewing room.
Until Monday, April 12th, enter to win this must-have book by answering the following question: What makes a sewing book great? Please read instructions below and provide page numbers for your examples where possible
Valentines day is long gone, but we want you to write a love letter to your favorite sewing books.
We know what books are great, but tell us WHY. What do you love about your favorite sewing or patternmaking books? The more specific, the better!
- Is there an illustration that makes things seem crystal clear?
- Did the wording in certain instructions make sewing a breeze?
- Is there beautiful photography that you find deeply inspiring?
- Is there a fabric guide or chart that helps you choose your ideal material?
- Do you find yourself referring to a fabulously comprehensive glossary?
- Did a tip for using a sewing machine change your life?
- Did you find inspiration in a book for your sewing studio setup?
Let us know! Submit your answer in the comment box below! A winner will be selected at random.
Good Luck!
- The BurdaStyle Team
P.S. – Anxious to get a copy of "The Sewing Bible" today? Discover this and other great titles at Random House!