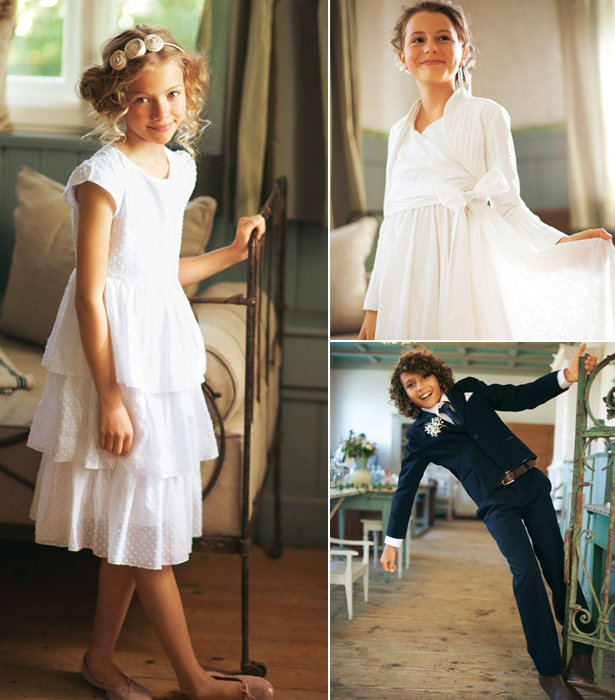 ShareThis
This kids collection from the February 2011 issue of BurdaStyle is new to BurdaStyle.com and features garments that boys and girls can wear to a special occasion. Shop all eight sewing patterns here.
Click on the pattern image to go to the pattern store page…
These pleated trousers feature classic pressed creases and hip-yoke pockets.
This boys suit jacket features piped pockets, horn buttons and lapels. Every little guy will need one for those special occasions! Pair with suit pants or nice dark jeans.
This elegant dress has a hem-length that hits just above the ankles and features a v-neck and a wrap bow at the waist.
This modest girl's dress is a the perfect choice for church! It features a round neckline, 3/4 sleeves and a hemline that ends at about mid-calf.
This sweet girls dress features modest cap sleeves and round neck. The tiered skirt is made of a cotton batiste that resonates well with multiple levels.
This beautiful dress is made for a nice occasion! The long skirt gives the dress volume while the bodice is fitted with modest cap sleeves.
This long sleeve bolero is should be worn over a nice dress on a fancy occasion such as family member's wedding!
This three-quarter sleeve length bolero is the perfect accessory for a chilly evening at an outdoor wedding.
Happy Sewing!