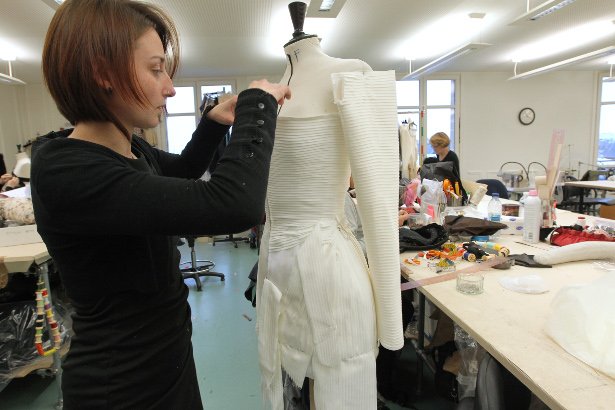 ShareThis
Among the multitude of options we have for acquiring the perfect fit, constructing a muslin falls pretty high on the list of essential skills. Are you ready to take your sewing to the next level by working with a muslin?
A muslin acts as a rough copy for our actual garment, allowing us to fine tune our pattern and make adjustments without damaging our desired fabric. It's a great way to master your fit and also gives you the opportunity to try out any new sewing techniques required so your final garment looks perfect!
In this live webinar, sewing teacher and fashion aficionado Becky MacKinnon explores the process of creating a muslin from scratch and some tips and tricks for muslin and pattern adjustment.
Register here for the live webinar on Thursday, August 29nd at 11am EST (4pm GMT). Can't attend? No problem, each registrant receives a recording of the event.
What You'll Learn:
• Create a bodice using your measurements and a muslin.
• Techniques for adjusting common fit problems.
• How to transfer fit adjustments from your muslin to your pattern.
Skill Level: This webinar is for sewers who are comfortable using their machine and putting together a pattern but need some tips on acquiring the perfect fit.
Have a question about a specific technique? There will be a Q&A session at the end of the webinar where you can ask Becky any questions you have, and no question goes unanswered!
Can't attend the live webinar? Everyone who registers will receive a recording of the event, any downloads or resources referenced during the webinar, and have the ability to ask any follow-up questions.
Click here to register for the Fitting: Working With a Muslin webinar to learn more about getting a great fit by using a muslin.
Hope to see you all there!