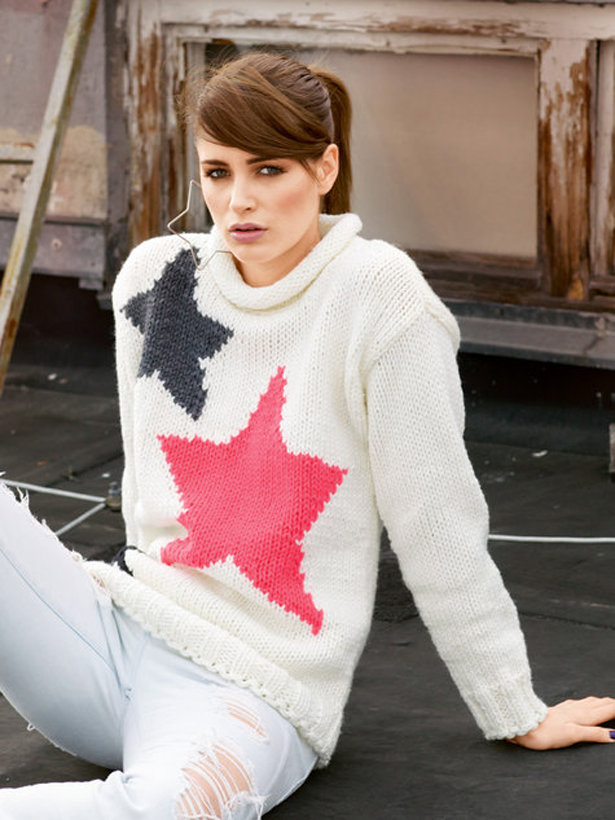 ShareThis
This Thursday, give your old sweaters fresh life and a new look with our Sweater Rehab web seminar!
Have you dug out your sweaters for winter, only to find moth damage or stains? Reweaving sweaters can be REALLY expensive, and you don't want to be forced to choose between synthetic fibers that pill and natural fibers that attract moths. In Thursday's web seminar, Darcy Lewis will teach you how to easily patch those moth holes, cover stains, and update your look.
The web seminar will be presented LIVE at 11am EST | 4pm GMT.
Learn two easy and invisible mend techniques for sweaters, how to use applique and embellishment effectively, how to adjust for stretch, and how to easily take a garment from boring to YOU. Use the tools and supplies you probably already have in your sewing room to get great results. Save money and get the most wear out of your wardrobe!
Click here to register for Thursday, December 19th's web seminar.
Can't attend? No problem, each registrant receives a recording of the live event in their thank-you email, and can ask follow-up questions about the material presented.
What You'll Learn:



2 techniques to easily and invisibly fix holes in sweaters
Use of applique and embellishment to cover stains and larger holes
How a few simple touches can totally update and personalize your garments
How to adjust your embellishment for the stretch of the knit
How to use your serger to alter and reshape your sweater. 
Who Should Attend:



Sewers who want to learn how to fix their moth-holey sweaters
Sewers want to save money and get extra life out of their wardrobe
Sewers have outdated or boring garments they want to make wearable but don't know how
Anyone interested in advancing their skills and learning a new technique.
Have a question about a specific technique? There will be a Q&A session at the end of the web seminar where you can ask Darcy any questions you have, and no question goes unanswered!
Can't attend the live web seminar? Everyone who registers will receive a recording of the event, any downloads or resources referenced during the web seminar, and will have the ability to ask any follow-up questions.
Register Here for Thursday, December 19th's live web seminar at 11:00am EST (4:00pm GMT).

Hope to see you all there!