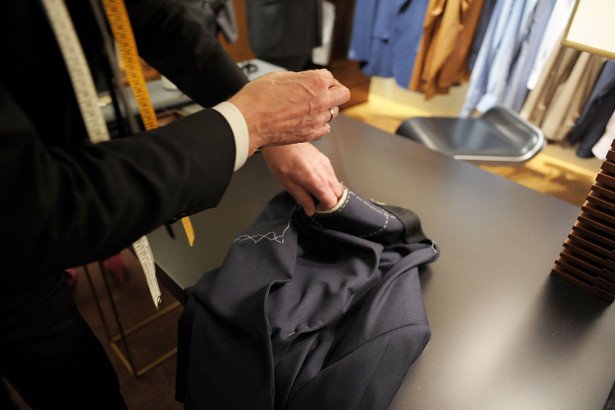 ShareThis
Are you ready to get into more complicated construction techniques but don't have the time for traditional tailoring techniques? Soft tailoring, with the strategic use of fusible interfacings, is the key.
In this live web seminar, designer and sewing teacher Josie Jansen will take you through the construction of a well-fit, soft-tailored jacket you'll wear with pride.
Register Here for the live web seminar on Thursday, October 3rd at 11:00am EST (4:00pm GMT).
Can't attend? No problem, each registrant receives a recording of the event.
What You'll Learn:
Pattern Adjustments
Fabric Selection
Interfacing Techniques
Pressing Techniques
Welt pocket, notch collar, and bound buttonholes
Lining techniques (including how to add a line completely by machine!)
Set-in sleeve with sleeve head and shoulder pads
Skill Level:
This webinar is for sewers with some experience sewing clothing, who are familiar with basic pattern alterations, as well as for sewers interested in learning more complicated instruction techniques such as bound buttonholes and welt pockets.
Have a question about a specific technique? There will be a Q&A session at the end of the webinar where you can ask Josie any questions you have, and no question goes unanswered!
Can't attend the live webinar? Everyone who registers will receive a recording of the event, any downloads or resources referenced during the webinar, and have the ability to ask any follow-up questions.
Register Here for Thursday, October 3rd's live webinar at 11:00am EST (4:00pm GMT).
Hope to see you all there!