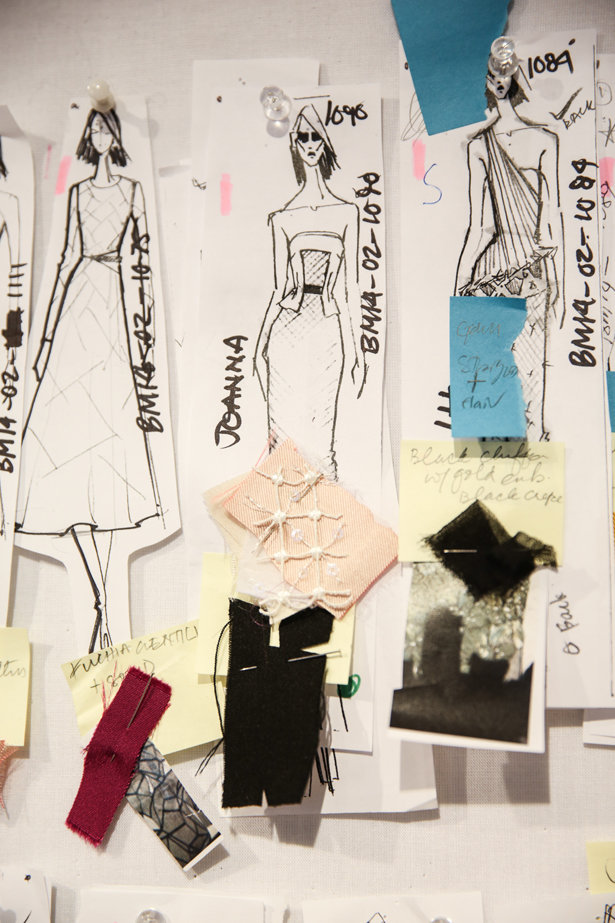 ShareThis
Do you find yourself doodling fashion sketches and dream up designs of your very own? Bring your personal style to life and learn how to transfer these ideas onto your sewing pattern in Monday's web seminar, From Sketch to Pattern: How to Transfer Your Style Lines From Your Fashion Sketch to Your Pattern.
Don't be intimated by all your drafting supplies – instead, put them to use by creating your own patterns. Whether you are drafting all new style lines on a simple sloper or modifying one of your existing sewing patterns, you'll feel like your own personal fashion designer.
Monday's live web seminar starts at 11am EST (4pm GMT). Click here to register!
The techniques Meg demonstrates in this web seminar will show you where and how to place new style lines (or take them away) on your pattern in regards to your sketch. Meg will show you what is and how to effectively use a 'Master Pattern' and then begin your trace offs. This demonstration is great for people who find themselves making the same sewing pattern over and over again because it fits them great. They will be shown how to modify their pattern's style and keep the same perfect fit!
What You'll Learn:



How to translate and break down your sketch
How to determine where your new style lines and or details will go on your pattern
How to draft multiple new style line on a simple sloper and create a master pattern
How to trace off different pattern pieces from your master patterns
How to determine your new sewing sequence for your design
How to make small style modification to your existing sewing patterns
Who Should Attend:



Sewers who have found a great fitting pattern and want to make style alterations to it
Sewers not sure how to effectively use their drafting rulers and supplies on their patterns
Sewers who are unsure of how to accurately translate their sketch to their pattern
Sewers who want to dabble in fashion design and create their own style patterns
Have a question about a specific technique? There will be a Q&A session at the end of the web seminar where you can ask Meg any questions you have, and no question goes unanswered!
Can't attend the live web seminar? Everyone who registers will receive a recording of the event in next Thursday's thank-you email, along any downloads or resources referenced during the web seminar, and will have the ability to ask any follow-up questions via email.
Register Here for Monday, January 20th's live web seminar at 11:00am EST (4:00pm GMT).
Hope to see you all there!