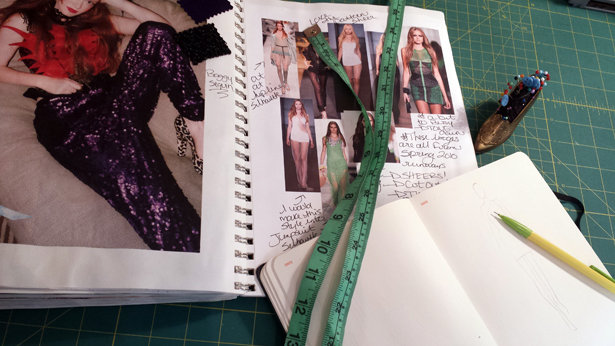 ShareThis
Say no to boring garments! Start having people asking you, "where did you buy that?" when you wear your own creations. Sign up for Thursday's web seminar!
Ever find yourself with a plain and simple pattern that fits you perfectly (like a top, dress, or pants) and you keep sewing it over and over again? Now is the time to switch it up and explore your clothing design skills and make yourself garments that are aesthetically pleasing, fashionable, and wearable.

Meg Healy takes you through the basic design principles and demonstrates how design details can add interest to your garment styling.

You'll also learn how color, fabric, and trim choice can make or break your garment. Also discover and see different details you can add to your garment with their proper names, and learn about various silhouettes. The possibilities are endless for design, and with these tools you'll be able to make a garment that just works.


The design of a garment requires the selection and interpretation of color, fabric, styling, and fit. When these elements work together, the garment enhances the appearance of the wearer (you!). 
What You'll Learn:


Garment Styling
The six design elements
The five essential design principles.
Color theory
Silhouette
Garment Details
Who Should Attend:


This webinar is great for even non-sewers who want to learn garment principles to help them better shop for clothes.
Have a question about a specific technique? There will be a Q&A session at the end of the web seminar where you can ask Meg any questions you have, and no question goes unanswered!
Can't attend the live web seminar? Everyone who registers will receive a recording of the event in a thank-you email that goes out on the Monday after the live event, along any downloads or resources referenced during the web seminar, and will have the ability to ask any follow-up questions via email.
Click here to register for Thursday, March 27th's live web seminar at 11:00am EST (4:00pm GMT).