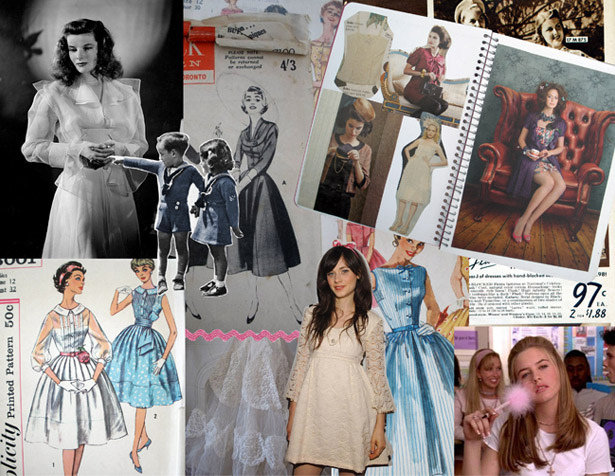 ShareThis
Learn how to construct fashion design boards using Adobe Photoshop to improve your approach to fashion design in Monday's live web seminar.
Fashion boards are a great aid to help you produce cohesive, inspired collections that are marketable. Designers often produce a series of boards each season to preserve a specific inspiration throughout their entire collection and to organize looks and details in order to effectively convey their vision to staff and buyers.
Learn how to make your own fashion boards in Monday's live web seminar at 11am EST (4pm GMT). Click here to register!
Broaden your understanding of design technique and fine-tune your design process to help you cultivate an inspired, unified fashion collection. This live web seminar will examine methods of compiling and organizing inspiration and design to produce boards reflecting the intent for your collection. Learn how designers use programs like Adobe Photoshop and Illustrator to organize themes, patterns and outfits to present to staff and buyers. Explore ways to improve your approach to fashion design.
What You'll Learn:



Where to gather fashion collection inspiration
How to organize and present your inspiration in a way that reveals a collection theme
How to determine your target market and create a board representing your demographic
How to build presentation boards to illustrate your fabrication, details and designs
Processes and examples of preparing professional trend boards and line boards
Who Should Attend:



New designers interested in a brief introduction to Adobe Photoshop and Illustrator software for fashion design
People wishing to attend school for fashion design or pursue a career in the fashion industry
Seamstresses or pattern drafters wishing to explore the world of design
Designers wishing to bring more cohesion to their collections
Fashion entrepreneurs wishing to produce more marketable collections.
Have a question about a specific technique? There will be a Q&A session at the end of the web seminar where you can ask Becky any questions you have, and no question goes unanswered!
Can't attend the live web seminar? Everyone who registers will receive a recording of the event in next Thursday's thank-you email, along any downloads or resources referenced during the web seminar, and will have the ability to ask any follow-up questions via email.
Register Here for Monday, January 27th's live web seminar at 11:00am EST (4:00pm GMT).
Hope to see you all there!