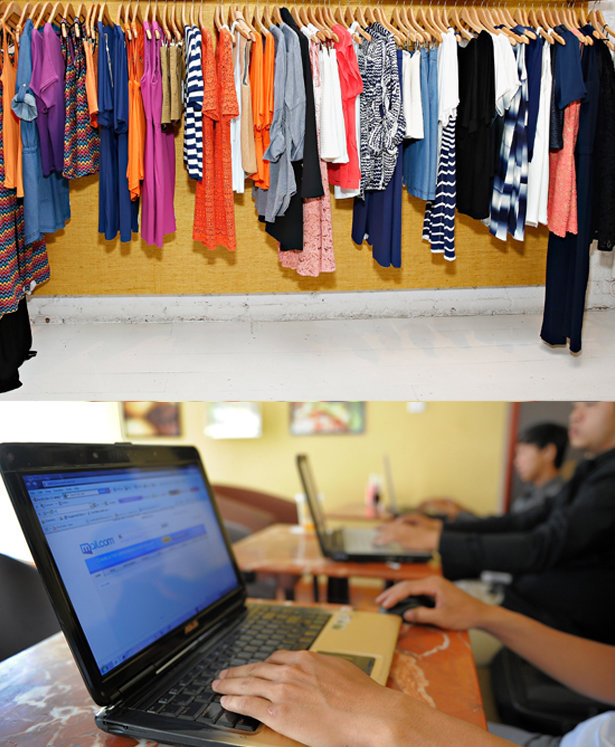 ShareThis
This web seminar is for anyone who wants to create their own website and/or sell their products online! Sign up Here!
You've got the design skills, you've got the product, and you may even have a web presence- but does your website leave something to be desired? Or, do you wish you could reach additional customers? If you are still reading this then you are int he right place. Web design 'sounds' intimidating, but with the right guidance you can look like a pro in no time with minimal or no coding experience.
There are many website design platforms to choose from, each with their own strengths and weaknesses. This web seminar is designed to show you the pros and cons of each platform. You'll also learn about domain registration, pricing structures, and tips & tricks to get you up and running in no time.
This content is not just for those who are already computer-savvy. If you can turn on a computer, you can create a website. This web seminar is geared toward you, the creator. You took the time to master your craft- now invest the time to share it with the world..
What You'll Learn:
Which web design platforms exist (Shopify, Squarespace, Wix, BigCartel,StoreEnvy, Indiemade, among others)
How they compare in terms of cost, ease of use, e-commerce capability and brand-ability, among many other variables
A basic overview of how each platform operates on the back end
How to register your own domain
How to transfer it over to your new site
Who Should Attend:
Sewers/designers who want to create an online portfolio of their work
Sewers/designers who want to sell their work online
Sewers/designers who want to sell their work on their

OWN

site (as opposed to or in addition to sites like Etsy, ebay, etc.)
Sewers/designers who don't have the budget to have a website designed for them
Sewers/designers who don't know anything about web design but would still like to create their own site
Difficulty Level:
This web seminar is for sewers/designers who are at least familiar with computer basics. In order to benefit from this web seminar, you should be comfortable using the internet,uploading and downloading content to your computer and have a general idea of what you'd like your portfolio or e-boutique to look like. If you're already web and design savvy, you might still find this valuable since most of these platforms allow for additional customization via HTML/CSS.