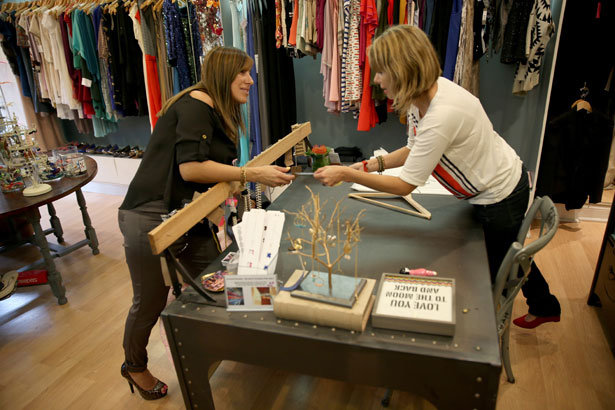 ShareThis
Interested in starting your own business? Register for Thursday's web seminar on creating a business policy that works for you!
Victoria Baylor, blogger behind Ten Thousand Hours of Sewing, is presenting Thursday's web seminar, Creating A Business Policy From Scratch.
If you're interested in starting your own business, or even if you already own your own business, you might have the business plan details together, but aren't sure how to entirely compile one of the most important documents in any business – your business policy. Whether you have an etsy shop or a brick and mortar store, a business policy establishes the rules and regulations of your business.
<A business policy simply serves as your roadmap when sewing for any client. It helps to ensure a safe arrival to the end goal, which is the delivery of a great product and a happy client. Without a well-defined and outlined business policy, you can open yourself up to all sorts of problems. Register for this web seminar to learn how to build a business policy from scratch!
What You'll Learn:



How to organize your sewing goals and actions within your business policy
Invaluable information on developing and outlining your business policy
How to define the sewing services you will offer
Helpful information on learning how to price your goods and services
Tips and helpful advice on fostering good client interactions.
How to create healthy client boundaries
How your business policy "keeps you out of hot water"
How your business policy "grows" with new client experiences.
Tips on providing excellent customer service that will keep your customers returning
How to safely navigate instances of conflict if they arise
Tips on how to get paid what you're worth
This web seminar is going to be PACKED with useful how-to's! Click here to register!
Who Should Attend:



Anyone that currently has a business and would like to gain additional helpful insights to expand their current business policy.
Anyone who is exploring the idea of sewing for others and how to properly get organized for it!
Have a question about a specific technique? There will be a Q&A session at the end of the web seminar where you can ask Victoria any questions you have, and no question goes unanswered!
Can't attend the live web seminar? Everyone who registers will receive a recording of the event in next Monday's thank-you email, along any downloads or resources referenced during the web seminar, and will have the ability to ask any follow-up questions via email.
Register Here for Thursday, February 6th's live web seminar at 11:00am EST (4:00pm GMT).
Hope to see you all there!