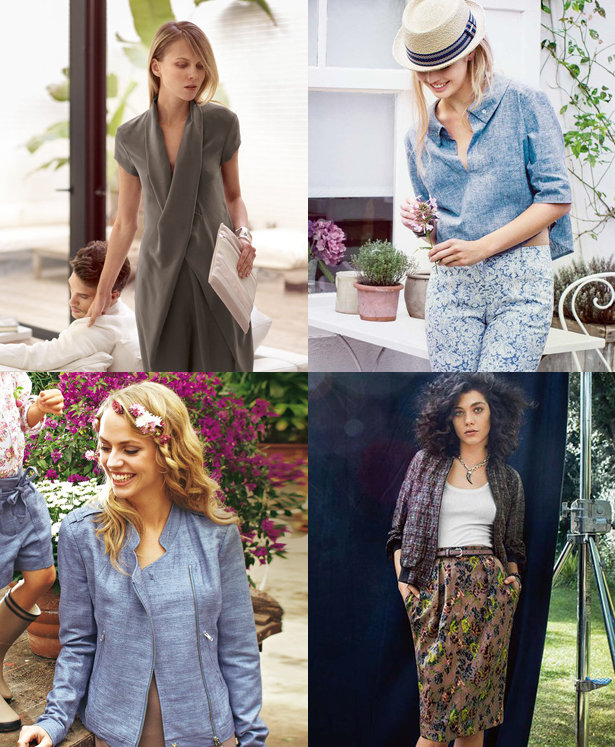 ShareThis
Pick your favorite pattern for the upcoming interactive sew along. We have a winner! The first sew along will tackle the Silk Motorcycle Jacket.
We're introducing a new kind of sew along. Not only will you get to sew a new project along with other BurdaStylers from around the world, you'll get an interactive forum where you can watch how-to videos, chat with each other, and post your progress! These new sew alongs will be more interactive, featuring lots of hands on help from the BurdaStyle team and your fellow members.
Each new sew along will be full of in depth instruction, so we want your help to pick a fun, challenging project! Vote for your favorite below.
Should we start off with a breezy Cropped Chambray Blouse for spring? This is a perfect intermediate project that you can wear with all those high waisted bottoms. The Front Pleat Skirt is a new classic in soft floral batiste.
The Island Placket Dress has plenty of detail for a sew along, like the front and back pintucks, buttoned placket, and piping. The Silk Motorcycle Jacket is equally fun to sew with the asymmetrical zips and luxe fabric.
The X Wrap Dress has a striking, contemporary look. It's like an optical illusion you can wear! Vote for this piece if you want to see the construction broken down.
This vote is now closed. The winner is the Silk Motorcycle Jacket.