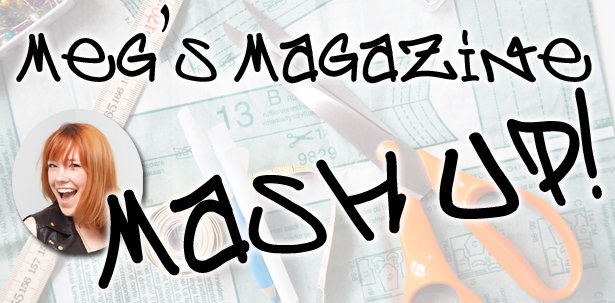 ShareThis
Hi there BurdaStylers! I had to take a tiny little break from my Mash Ups for the past couple of weeks since I was busy sewing looks for our Runway to Reality look book you can see my limegreen (or some see it yellow) dress here!. Since all my sewing is done for that I can now focus on my next Mash Up! Once again I need your help… I am stuck choosing between 4 skirt sewing patterns. I just love the community's input and how you guys always pick the best pattern for me. Read on to see the skirt contenders, and also see what additional special Easter dress I plan on sewing.
Above is my last Mash Up, and I can say I have been wearing them a lot since I made them. The perfect pair of comfy pants!
While I was at the fabric store purchasing fabrics for our Runway to Reality look book, I spotted this Easter bunny fabric and hopped on over to get some. I just love Easter since there are so many bunny themed items for sale everywhere… and I love bunnies!
If you haven't already been introduced to my giant Flemish rabbit, here he is. He is a big bunny and I swear he gets bigger every day, and he just loves hanging out in my sewing studio with me. To see more of my bunny (aka the BurdaBunny haha) make sure to follow us on Instagram @Burda_Style.
Ok, now for the fun stuff! Here are the skirt patterns I have narrowed it down to. I decided I wanted to make a skirt next since the season is changing. Which pattern should I Mash Up next?
1. Metallic Leather Skirt
2. Elastic Jersey Skirt
3. Short Skirt with Godet
4. Gathered Pencil Skirt
Thanks for your input, Happy Sewing!
Meg