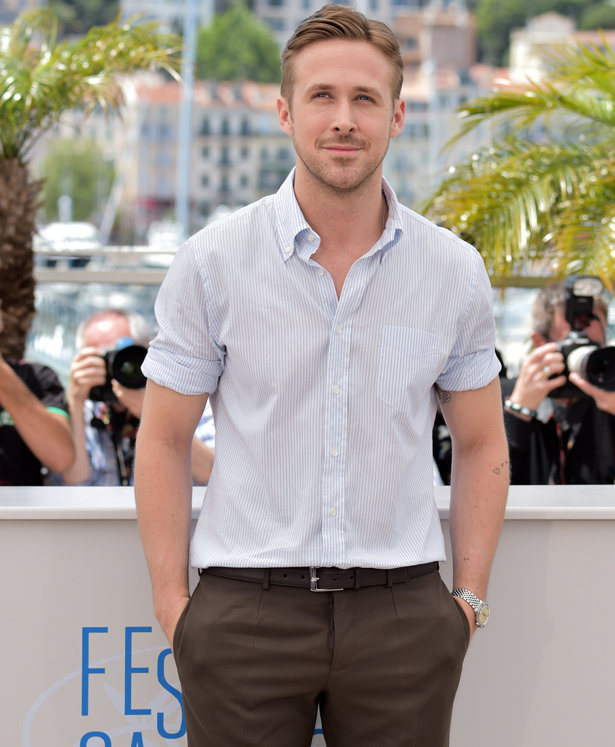 ShareThis
Thursday's web seminar is all about sewing menswear. Get inspired and help us find the most stylish male celebrity! Do you love Ryan Gosling's classic style or Kane's couture? Vote, then register for Demystifying Menswear.
Demystifying Menswear. covers valuable skills you'll use when sewing for men, sewing menswear for yourself, or just working on pieces like blazers and pants. Learn tips and tricks for sewing perfect topstitching, perfect pant flies, and professional looking collars and cuffs.
We've rounded up a few of our favorite male fashion icons for a little inspiration. Do you love Ryan Gosling and his American sportswear? George Clooney's casually dapper style? Kanye West and his avant garde style? Justin Theoroux and his rugged masculine look? Or, Bradley Cooper, who always looks fashion forward on the red carpet and easygoing on the street? Vote for your favorite!

All-American Bradley Cooper looks dashing at the Met Gala.

George Clooney looks classic at a premier.

Justin Theroux looking rugged in New York City.

Kanye West wears an original look at NYFW.

Ryan Gosling keeping it casual at Cannes.
Create your free online surveys with SurveyMonkey , the world's leading questionnaire tool.
Once you've voted, don't forget to register for Demystifying Menswear. This web seminar starts Thursday morning, 10/9!
All images courtesy of Getty Images.