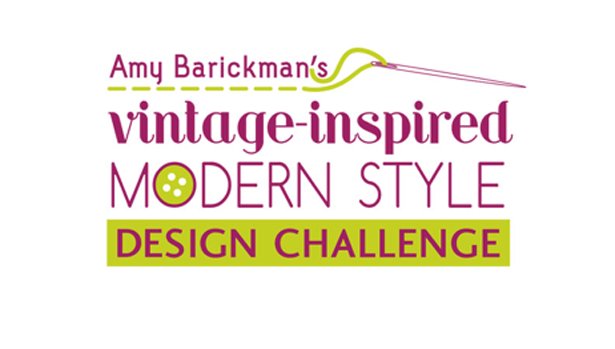 ShareThis
As creator of the Vintage-Inspired Modern Style Design Challenge, Amy Barickman shares the history and inspiration behind this exciting competition, happening right now on BurdaStyle!
Sewing has made a comeback, threading together generations of women who stitch for pleasure and profit. Our fashion culture is one that embraces individual style, ushering forth a new generation of sewing enthusiasts who take inspiration from many varied traditions. With the popularity of communities like BurdaStyle, the pastime of the past is now a trend of today.
For the past three weeks, I've been sharing with you my own passion for fashion sewing, particularly as it is inspired by vintage trends. I've discussed my Vintage Wisdom, Modern Voice approach to designing, the joys of sewing for children, and the forgotten practice of sewing your own underwear.
Now that you know a little about me and my vision, it's time for you to share yours! Enter The Vintage-Inspired Modern Style Design Challenge by submitting your modern design that's inspired by a vintage pattern, and you could win a SINGER® sewing machine, threads and notions from Coats & Clark, and the chance to have your design published internationally!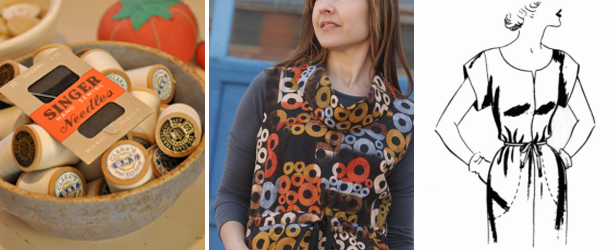 With over $3000 in prizes and the opportunity to express your creativity on a global scale, there's plenty of reason to be excited about this contest. But what you probably don't know is the story behind this Vintage-Modern Design Challenge — a story that's about 200 years in the making.
Starting next week, I'll be sharing with you this story and the reason for the challenge. I'll give you a hint — it involves SINGER®, Coats & Clark, my book Vintage Notions, and a woman named Mary Brooks Picken.
Stay tuned to BurdaStyle.com to gain valuable insight for designing in this competition with my weekly blog posts. Some things I'll be sharing:
The legacy of Mary Brooks Picken, and why every sewing enthusiast should know this name….
Mary's extensive work with SINGER® as writer, marketing strategist, and brand ambassador….
"S" is for Singer and "A" is for ______: Comparing two industry leaders…
Sewing Secrets from a dressmaking expert…
High fashion in the early 20th century, the start of NYC Fashion Week, and the women behind it all…
Repurposing Vintage in the Creative Design Process
Watch the video below for more information on the challenge. Go to burdastyle.com/vintagemodern to enter, and visit Indygo Junction to see your options for starting patterns.
~Amy
Amy Barickman is the founder and owner of Indygo Junction, The Vintage Workshop and AmyBarckman.com. She is a leader in the sewing, needle arts and retail crafting industry having sold more than two-million sewing patterns and published 80 books sold throughout the world. Her recent endeavor is the book Vintage Notions, is already on its fourth printing since its release in September of 2010. Other best-selling titles include Indygo Junction's Button Ware and most recently, Hankie Style.