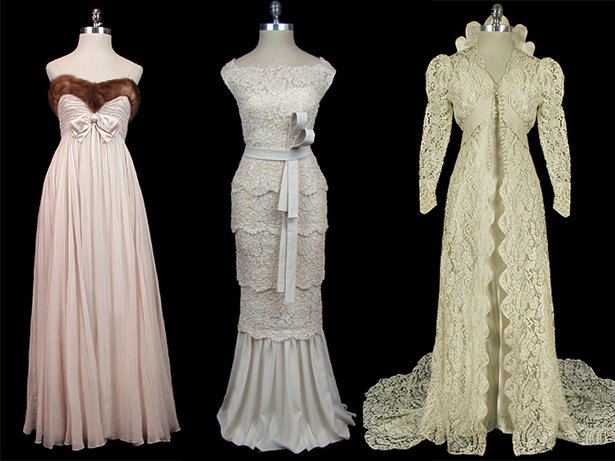 ShareThis
Scalloped hems, necklines, front edges and peplums abound in vintage clothing and making them is a cinch! Though scallops peaked in popularity in the 20s and again in the 50s, you can find them throughout fashion and design history. Want scallops on your next project? Of course you do! Here's how to do it.
First, choose your fabric wisely. Firmly woven fabrics – think cotton, linen, wool crepe, silk shantung and silk duponi – are your friend here. Loosely woven fabrics won't support that firm, crisp apex you're shooting for.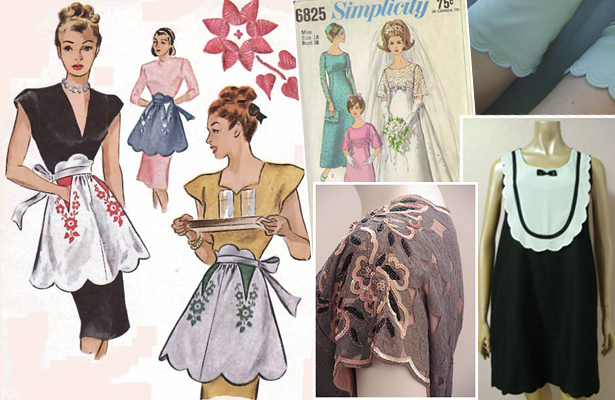 To plan out your scallops, I recommended starting by first drawing them freehand onto a muslin of your project. In a pinch, you could draw them straight onto a copy of your pattern but I like to see the whole garment in perspective to get a feel for the depth, size and number of scallops I want. Once you have a pretty good rough outline of how many scallops you want, measure along the edge in question and divide the total length by the number of scallops you've planned. This should give you the exact distance between scallop apexes. Mark out that distance and use an appropriately sized curved object (a teacup, a jar, a lid) to trace out the curve between marks. Great – now you have a pattern!
To finish your scallops, you are going to want to plan a partial facing for your edge using the same pattern you planned in the previous step – just make sure the facing rises at least an inch above the apexes of the scallops. Finish the non-scallop edge of your facing with a zig-zag stitch or any other finishing method appropriate to your project.
With right sides facing, sew your scalloped edge to your facing, pivoting around your needle at the apexes. Use short stitches. Clip all along the curve and into the apex just a few threads away from the stitching line. Turn right side out, press with a hot iron and voila – you have a perfectly scalloped edge!