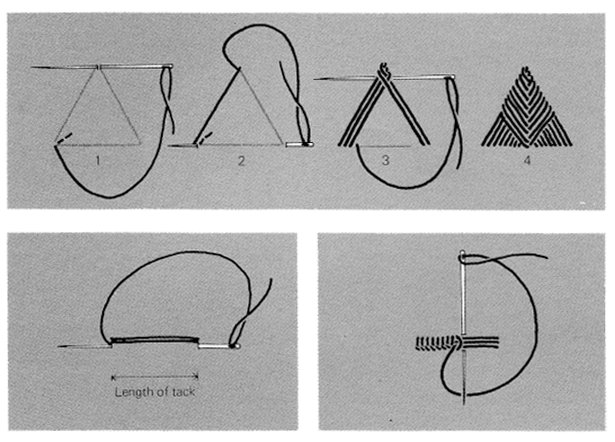 ShareThis
Before seamstresses had the opportunity to "cheat" with fusible interfacing, we had to reinforce points of wear in our clothing the old fashioned way. You could use plain old interfacing by itself but the prettiest option available – in my opinion – was the Arrowhead Tack, sometimes also known as the Sprat's Head stitch.
Though you'd be hard pressed to find an example of an Arrowhead Tack on any item of clothing made today – excepting, of course, upscale western wear – but in 40's and 50's clothing this eye-catching embellishment was commonplace.
I love Arrowhead Tacks for securing the corners of slash or welt pockets, flanking either side of buttonholes, decoratively pointing along a seam, or reinforcing the release point of a pleat or vent. Nowadays more than ever, a well-executed Arrowhead Tack has enough "wow factor" to immediately elevate a ho-hum garment into couture territory!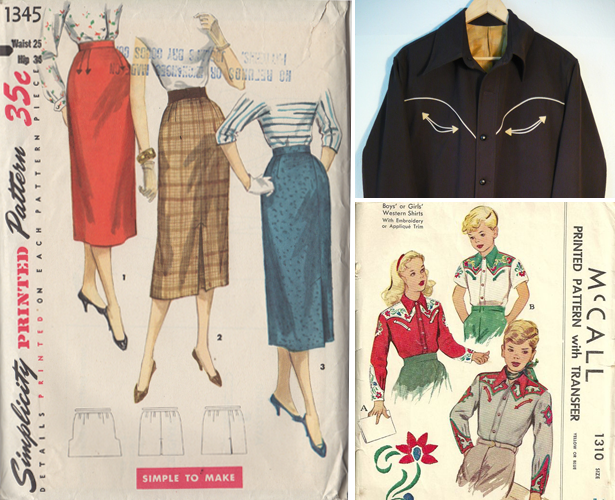 The good news is that your embroidery skills don't need to be crazy good to make a decent Arrowhead Tack – it's basically just some well-organized straight stitches. To incorporate an Arrowhead Tack into your next project, trace out the desired size and shape of your tack onto your project using an erasable marker or tailor's chalk, thread a double-thickness of contrasting embroidery floss onto your embroidery needle and follow the nifty diagram I've included in this post.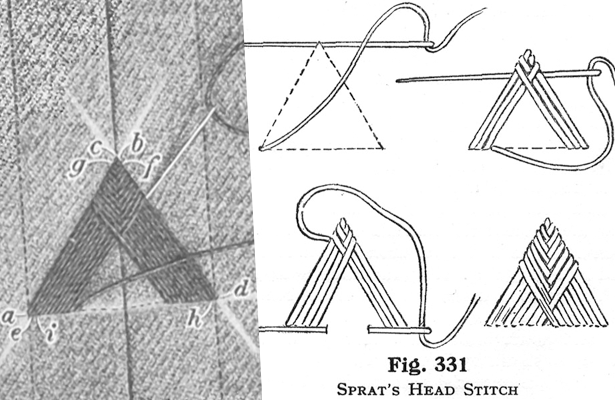 As always, enjoy this technique – I'd love to see what you end up doing with it!
P.S. I've encountered a lot of Arrowhead Tacks in my vintage shopping adventures but I had a heck of a time finding examples on the internet for this post. If you have an example on your hands, please let me know in the comments below!