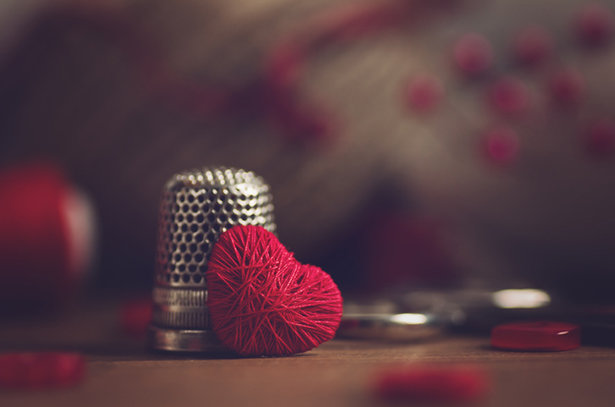 ShareThis
Although Valentine's Day is still a couple weeks away, you can still prepare by sewing your outfit for whatever you decide to get up to! Whether it be a day date, cozy night in, or activity based date – this post will guide you in the right direction to sew yourself and your loved one something special. I personally like like spread Valentine's Day over two nights and have one night and one night out, because who doesn't love just Netflix and chilling as well as a night out as an excuse to get dressed up! Read on to see some outfit suggestions as well as my favorite Valentine's Day DIYS…

I love a good day day, especially over the weekend to get out and about. For me, my fiancé and I do a lot of bike/picnic dates – but strolling along the seaside would also make a fantastic date and of course picnic basket included. February can get a little chilly outside even in some warmer climates, so opt for a comfy dress like our Knotted Turtleneck Dress and pair with a killer pair of sunglasses and comfy fashion sneakers.



Perhaps you're in store for a classic dinner date. Try elevating your going out coat to a colored one like our Mod Coat and pairing with a matching dress with plunging neckline like our V-Neck Flared Dress. Then of course it's time to break out the fancy black pumps!



Sometimes you just want to stay in – and keeping cozy and looking cute is the way to go! I love this Ruffled Cardigan to pair over a fancy nightgown like this Negligé.



Maybe you're meeting your honey for a lunch date on a week day! It's a nice excuse to dress up for the office and wear something festive – hey, there may even be an office party too. Try pairing a modern skirt like our Crossover Skirt with a classic blouse with a twist like this one with a tie. Then battle the cold with a luxurious coat such as our Wrap Coat with embellishments.



If getting outdoors, or doing something physical is more your speed like touring a new neighborhood or park then try sewing up something comfy for moving like these Midi Trousers. Then you can keep warm in a jacket like this one sewn in a intricate to keep things interesting. Tie it all together with a pair of matching sneakers so you can walk the full day in style.
Thinking of creating something new for Valentine's Day like a card, gift, or decoration? Check out these popular do-it-yourself posts below:



top left: Heart Card; top right: Tin Jewelry Holder; bottom left: Eye Masks; bottom right: Paper Hearts

What are your Valentine's Day sewing plans?