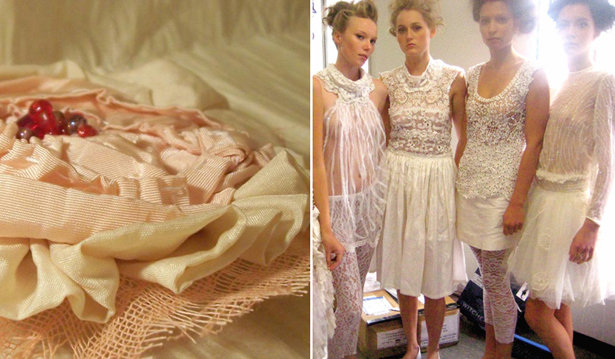 ShareThis
Are you a recessionista, an upcycler, a vintage seeker, a recycler or reclaimer of fashion? The current economic atmosphere has led many artists, crafters and designers to cut corners and get creative by using reusing existing resources. This trend has it's merits of course, but do you think it will last?

The picture above features some silk from the body of gorgeous work by Resurrection Rags and the amazing work of young designer Rachael Cassar.
Everyone seems to be "going green" these days, from Barney's to bath tissue companies to banks. Some believe it to be a fleeting trend, while others see it as a global, permanent shift in consciousness. "Going green" is an extremely broad topic, so since we, at BurdaStyle, are people who sew, I thought it would be interesting to glimpse at some recycled and reclaimed fashion pieces, as they don't always look that way…




Maison Martin Margiela, one of my favorite design houses, has been fond of reclamation since the 80s. "We first adopted this approach for our inaugural collection for Spring/Summer 1989 and it has been an integral and important element of each and every one of our collections since."




Their approach, to me, is certainly more avant-garde and conceptual than the others. "This quest to transform garments is born from a wish to treat the strictures of the structure of a particular garment as a design challenge". MM




Rei Kawakubo, of Comme des Garcon, has also been working with reclaimed garments and dry goods for years. In her Fall 2009 collection tailcoats were superimposed on larger greatcoats. Sections of khaki fatigues, and military tents & jackets, were collaged in. Ethnic blanket prints became involved, too.




Denim Dress, made from 41 pairs of Levi 501's by innovative eco-conscious designer Gary Harvey.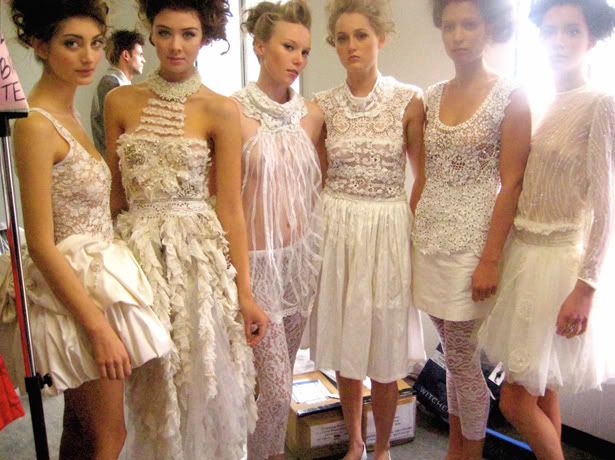 Rachael Cassar, in my opinion, is one of those designers working with reclaimed materials who really does it well. Her clothing speaks of couture and high-end embellishing— it doesn't look dull in the monotone way eco-friendly or recycled clothing can, it looks fine and exciting. Read a nice interview with Rachael here.




Sid Vintage Jewelry. One glance at these reclaimed 'tangled' creations will clue you in as to why designer Nanci Bennett has really 'caught the eye' of eco-fashion connoisseurs and style mavens everywhere.