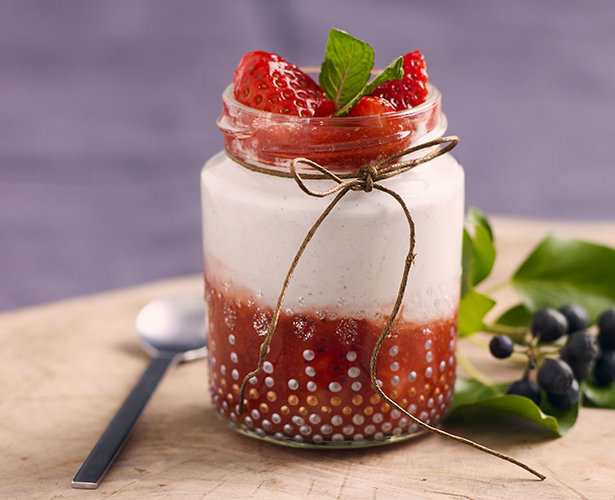 ShareThis
In these glasses, every type of yogurt tastes even better. The glasses are quick and easily decorated and also nice to look at (and eat out of). Dinner party? Wedding? Brunch? Whip up some of these and fill with dessert or yogurt, and guests can even take home to reuse. Read on to see how to make…

MATERIALS:
+ Jar of jam
+ Relief paste (marabou) in various colors
+ Cleanser or Goo Gone
+ Gloves
+ Paper towel



Step 1: First, with warm water, detach the label from the glass. Then clean the glass with the cleaner so that the paste sticks well.
Step 2: Starting at the bottom, put small dots around at a distance of about 0.5 cm. Continue over several rows.



Step 3: Lastly, make larger dots with the silver glitter. After about 30 minutes, the paste is dry and after 3 days even dishwasher safe!
FINISHED: Fill with your favorite mousse, yogurt, or how about pretty overnight oats!



Need some matching springtime napkins? Check out this DIY to utilize fabric scraps and create these adorable napkins for your next get together.