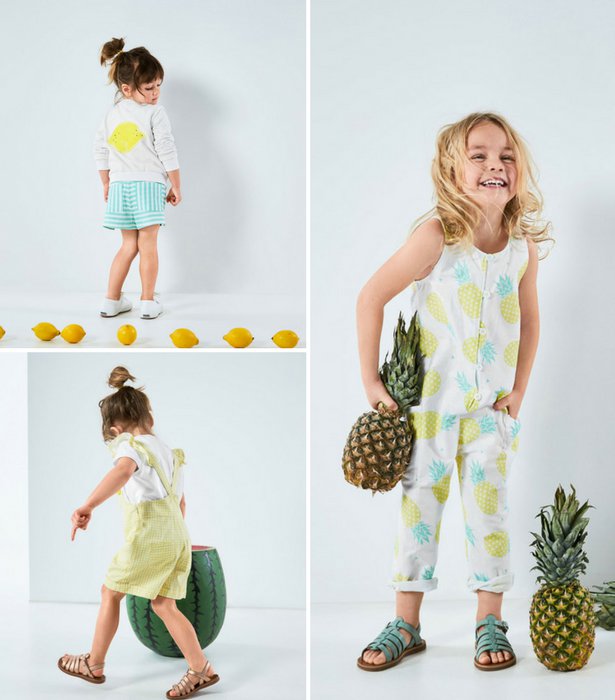 ShareThis
It's all about the fruit prints! These sweet basics in cotton and jersey prints are fun to make and fun to wear. This adorable kid's collection is from the 05/2018 issue of BurdaStyle magazine.
Click here to see every pattern from the May 2018 issue in our digital preview lookbook!

This comfortable and sleeveless cotton jumpsuit with a pineapple print is just right for playing around. Practical: Patch pockets to aid in keeping track of tiny treasures.



Bring on the goofiness with sour fruit! The Jersey zip jacket with the appliqué lemon is tons of fun.



The striped shorts include decorative buttons on the front seams for a look that small fashionistas will enjoy.



Ruffled straps add a sparkle to these shortalls sewn with a vichy check that girls will love. They are both practical for lots of running and playing, and they have a touch of pizzazz for extra-long summer days outdoors.



What would you call a two-piece look that is a dress with the look of a t-shirt and skirt pair? Super comfortable!


Download ALL these adorable kid's patterns with the discounted pattern collection bundle here!