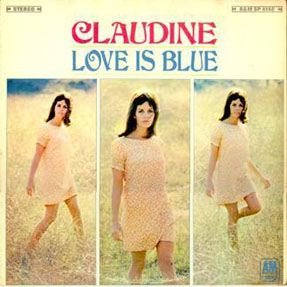 ShareThis
This week, BurdaStyle takes off, goes off and gets off track.
ICON
CLAUDINE
LONGET
When I think about skiing, I think about Claudine Longet. It's too bad that I do; if things had worked out better for the gamine Parisienne, if all she'd done was marry Andy Williams and croon basically anodyne love songs, I might never think of her at all. But apparently Longet meant what she said when she titled her best-known album "Love is Blue," and after three kids and a few passable hits, she left Williams and took up with Olympic skier "Spider" Sabich. Then, one night in Aspen, she shot him.
I can only imagine that Longet was already a long way toward homicidal by the time she met Sabich; who knows for what reason. No matter how bad, one lousy relationship doesn't make you pick up a gun, according to Longet because Sabich was "showing her how to work it," and fire a bullet at the person you love. I'm not going to hypothesize what drove Longet to the very end of her wits. Instead, I like to imagine her as she was on the Love Is Blue cover, doe-like in a petal shift, and as I see her in my mind's eye when she first fell for Sabich. There they are, laughing as they take the first steep plunge off the mountain, she so slender in her belted alpine jumpsuit, watching him ripple sleekly through the virgin snow, the most beautiful man in the world. It was all down hill from there.