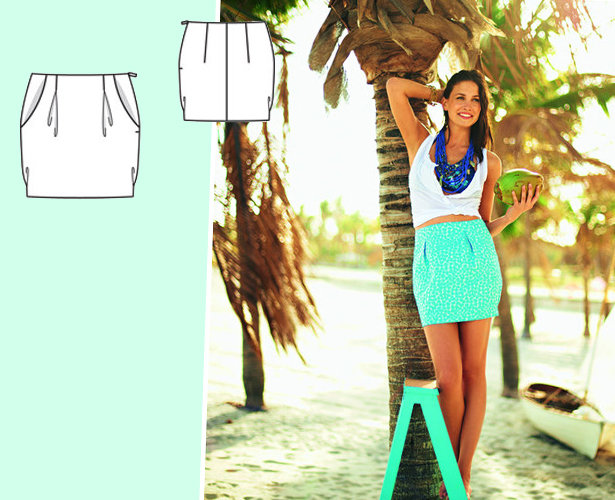 ShareThis
If you like piña coladas, or getting caught in the rain… then you may just love this week's new patterns. Read on to see the styles + get the pattern downloads.
The first sentence of this post is a reference to Rupert Holmes' 1979 hit "Escape" (subtitled "The Piña Colada Song). As I was collaging these images together, it's all I could hear in my head. If you've never heard it, scroll down, you may like it, it's quite catchy actually. At least it can be your new soundtrack to sewing any of these patterns!


Long Sheer Dress: Try this dress in a sheer chiffon to wear as a cover-up over your swimsuit, or do as many New Yorkers are doing, and wear it out sheer over a slip.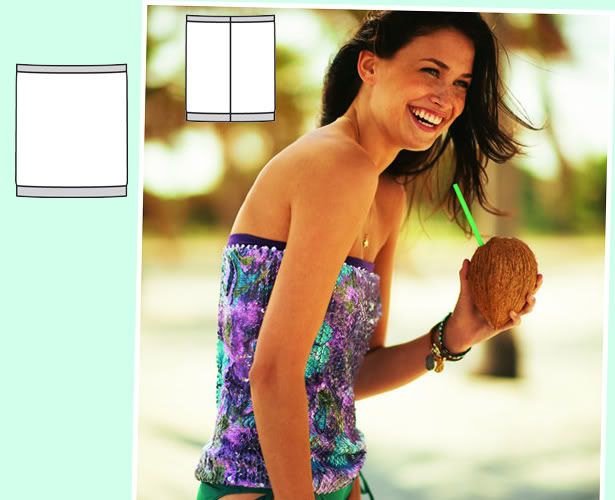 Sequined Tube Top: This top makes going to the beach exceptionally glamorous— but you could just as nicely pair this top with wide leg trousers or a skirt for going out




Blouse with A-symmetrical Ruffle: This interesting blouse can have many reincarnations— in a boldly printed silk it looks tropical and beachy, but cut from a nude or black silk, you've got a fancy blouse for the office.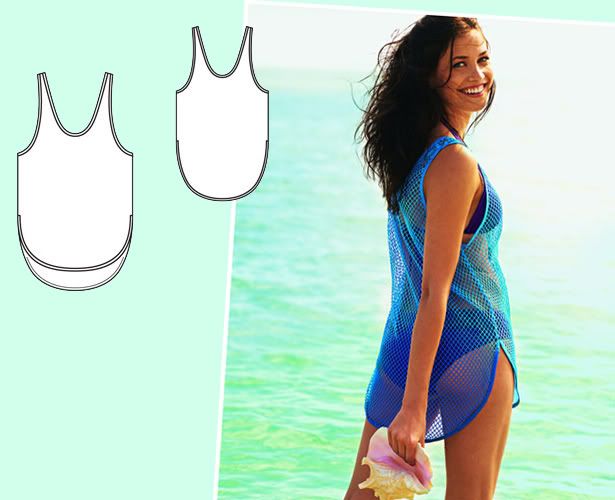 Curved Tank Top: Cut from mesh you've got an 80s-sporty tank to wear to the beach, but you know what else you could do? Lengthen the hem by 1-2 feet and make this sporty tank an elegant dress in a solid colored silk or knit fabric for Fall.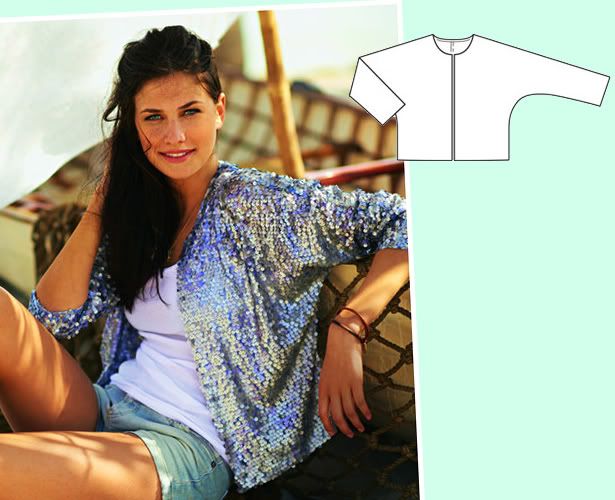 Sequin Shrug Jacket: This sequin jacket says New Years Eve or back-to-school to me more than "beach attire". The styling options are endless: Wear it over jeans and a t-shirt, drape it over an evening gown, pair it with shorts and sandals…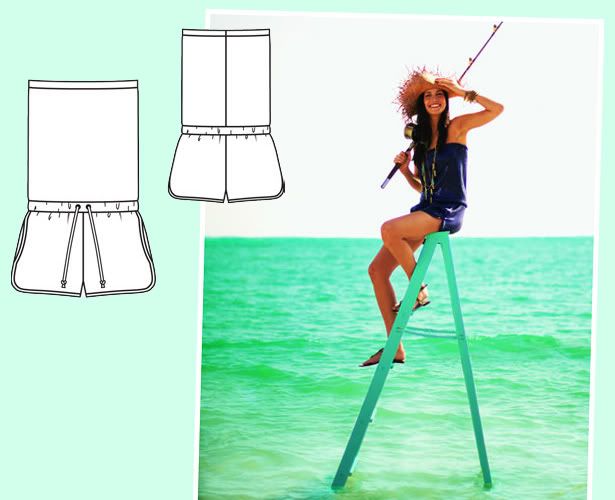 Sequin Jumpsuit: How many of you have jumped on the romper/jumpsuit bandwagon? I've made a few. They are so easy to slip on in the morning when you don't feel like putting any effort into dressing. My parents were begging me to change when I wore mine 6 days in a row while visiting them. This can be sporty in a sweatshirt or terrycloth fabric, or fancy in silk or rayon. It's fun to wear them over tights in the Fall too.




Bubble Skirt: Have you been one to don a bubble skirt? In a light summery color this skirt is perfect for going to the beach or wearing out and about. For Fall, it would be nice in a gingham print and worn with autumnal colors.