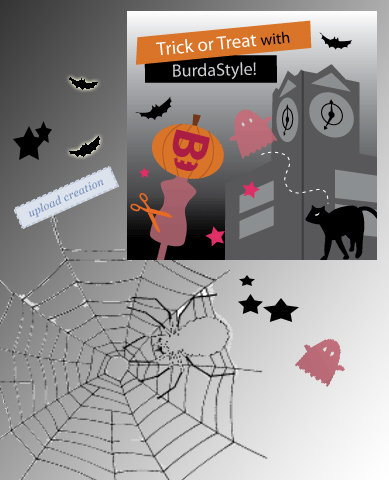 ShareThis
Post your costumes and get a treat!
The upcoming months hold the first major holidays BurdaStyle gets to celebrate with you, and we are so excited. We've got lots of great patterns for you to make magnificent gifts for your friends and family. We will also post more patterns for the perfect Holiday outfits, in addition to the Shari and Cate dresses. So not only are you giving the best handmade gifts, but you will also be the best dressed- whether you are cooking or simply eating the big dinners!
To start the Holiday season off, we are going to get all dressed up for Halloween! Our friends and neighbors, Etsy and MAKE: Magazine, are having a big crafty Halloween party and we are hoping to make some extraordinary costumes! And we want you to as well! Trick or Treat at BurdaStyle.com by posting your Halloween costumes as creations under the costumes category and we will send our favorite 10 costumes some spooky (and probably sewing-related) treats!