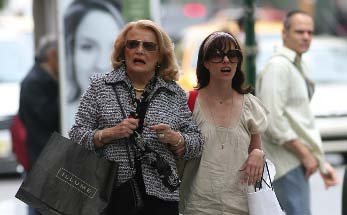 ShareThis
Welcome to a summer blockbuster season like none other. Hollywood has already pummeled the public with three mega-sequels (Spiderman, Shrek, Pirates), and Ocean's 13, Hostel II, Fantastic Four and the final installment of Die Hard will soon be upon us. That's June. There's more exploding stuff, grand guignol, fart jokes and CGI in store for July and August.
It's tempting to imagine the summer cineplex as a cool storage facility for our many brains, just stick it in there, boys, won't be needing my mind for a while. But consider this, as you debate rocking the A.C. at a matinee performance of Transformers: Robot chic is so last year. A more fashion-forward chill-out flick? La Vie En Rose, the story of Edith Piaf. T the gutter girl who sang la France through World War II, Piaf makes for a compelling subject, and actress Marion Cotillard scorches the earth in her portrayal. But never mind all that. The movie is kind of meh, in that tepidly melodramatic way of biopics, but pay attention to the clothes. Fall's '40s-influenced accessories, silhouettes and beauty do's are all over the screen, and you don't even have to read the subtitles to get the message. Call it a chick flick if you want, but bear in mind: They called Piaf The Sparrow.
The arthouse is the place for a chick flick fix this summer – notably excepting Knocked Up, which is basically a chick flick for guys. Ageless indie queen Parker Posey reigns over Broken English, the feature debut by Zoe Cassavetes, a great place to pick up tips on how to wear peasant blouses and big sunglasses without looking like a Mischa Barton-wannabe, and another master class in acting from Gena Rowlands. Then comes Evening, based on Susan Minot's best-selling novel and a master's master class in acting, with Dame Eileen Atikins, Dame Vanessa Redgrave, Dame Vanessa Redgrave's daughter, Meryl Streep, Meryl Streep's daughter, Glenn Close (but not her daughter), Toni Collette and, last but not least, Claire Danes, who has the enviable task of love-juggling Hugh Dancy, her current real-life fling, and Mr. Little Children, Patrick Wilson. Kind of a blockbuster, as a matter of fact.