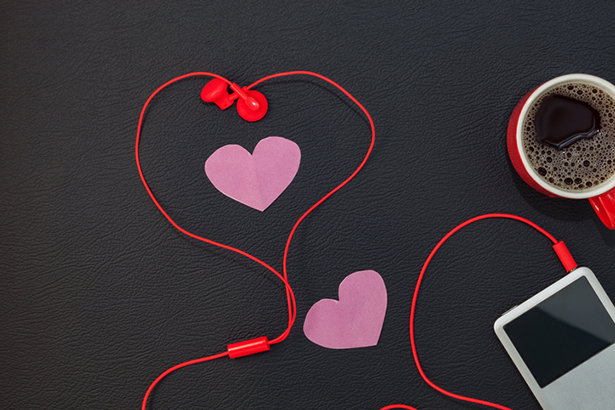 ShareThis
Sewing podcasts are taking over streaming platforms by storm, and here are some of our favorites that inspire us and get us onto that next sewing project. Listen while you sew or commuting – these sewing podcasts will provide that extra bit of sewing motivation in your ear and open you up to the latest sewing trends and news in the community.
Helen Wilkinson and Caroline Somos make you feel like you're sitting right alongside them talking about various sewing topics from interfacing, fitting, to project planning and tackling fabric stashes. They have fabulous chemistry and involve the community in episodes though playing listener questions on air and responding with their expert advice. This podcast is fabulous for consistency and finding out about new makers in the industry.
Stephanie hosts Modern Sewciety – which is truly one of the "OG" sewing podcasts out there, and certainly the first one we started listening too. Each episode features an industry guest, including our own Meg Healy for an in-depth but fun and genuine chat about their craft, how they got started, and what inspires them. Stephanie has the lovely ability to really connect with her guests which makes for a great conversation that is nice to listen to.
Author Abby Glassenberg hosts this crafty podcast where she talks with designers and makers about what it really takes to build a creative business. Every interview is a great listen as Abby's question asking skills are on point and provoke important conversations in the crafting industry.
Mother and Daughter duo Zede and Mallory host this weekly podcast where they chat about all things sewing including machine talk, tips, projects – and everything in between! They are both super fun and have hilarious banter in each episode that always leaves a smile on our face.
This new podcast bring together three sewists from different sewing backgrounds including Amanda and Kate from Sew News and Creative Machine Embroidery magazines, as well as Meg from here at BurdaStyle.com! Each episode is a themed conversation with or without a guest interview, and they all bring their own sewing experiences to the forefront in a fun but informative way.
Although not specifically about sewing directly – master sewer, blogger, and pattern designer Mimi Goodwin hosts this podcast about topics of business and self-development that are inspiring to listen to. It's delivered weekly, and is the perfect dose of motivation each week to get you going.
Hosts Helena Ashbridge and Lori Beckstead talk about their favorite thing – sewing handmade clothes! They also bring other sewing lovers into the conversation and as a listener you feel as though you are right in the discussion too.

Do you listen to any of these top sewing podcasts? If you're new to podcasts check out this post on how to listen to a podcast!