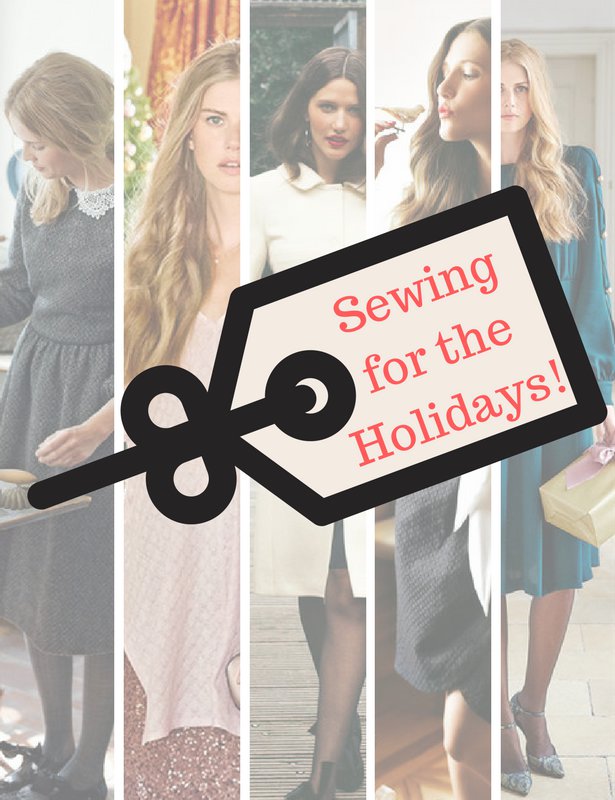 ShareThis
It seems as though on November 1st the holidays are officially in full swing! Some people prepare for this season all year round, but me, I start thinking about the holidays and getting into the spirit around December 1st haha. Not this year! I want to get a head start on sewing up myself some new festive outfits and hand made gifts, and to kick it off I compiled our top selling past holiday sewing patterns from December issues of BurdaStyle magazine to get the creative sewing holiday juices flowing for some inspiration…
I'm always a fan of the December issues, they usually include some sort of "Holiday" themed collection as well as a loungewear/pyjama collection which I am always thrilled about! The following patterns are all from holiday collections and were top selling the year of their release. Click on the image to go to the pattern store page to download!

I just couldn't resist throwing this in here since I wore this dress to so many Holiday get-togethers. This is a pattern I made using our High Collar Dress pattern for the Holidays a couple of years ago and I still wear it for special occasions to this day! It isn't from a Holiday collection, but I love it anyway.


What are your favorite patterns to sew for Holiday parties and get togethers?
Happy Sewing!
Meg