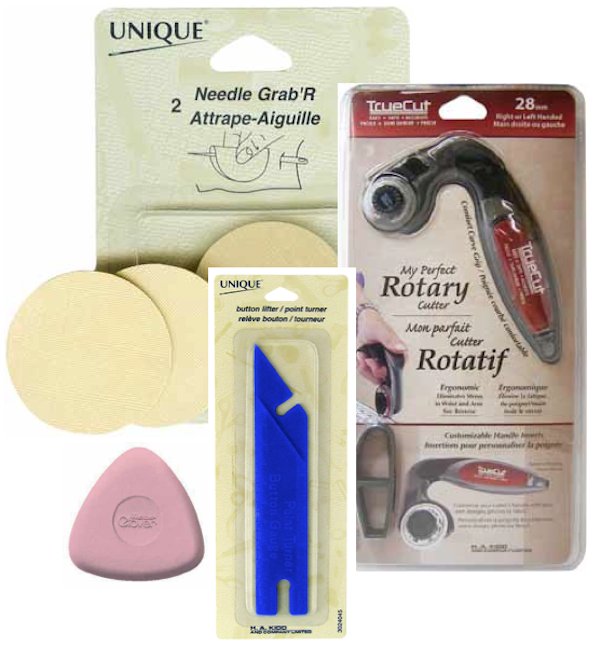 ShareThis
What's the most unique sewing tool you can't live without?
In our premier issue of BurdaStyle US magazine, we debuted a new article called "Top 10". There, we compile a list of your insider tips. The premier issue features your Top 10 tips for sewing the perfect buttonhole.
Now, in preparation for the next issue of BurdaStyle, we want to know: WHAT'S THE MOST UNIQUE SEWING TOOL YOU CAN'T LIVE WITHOUT?
Comment below with what it is and what it does. And include your first name, last initial, city, and country (or State if you live in the US). Your insider tip could appear in the next issue of BurdaStyle US!