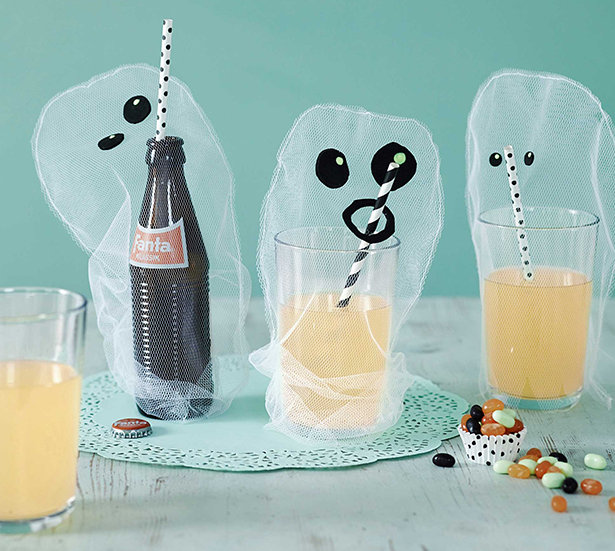 ShareThis
October is here and now is the time to start thinking about Halloween at the end of the month! Read on to see some Halloween costume and party decor ideas as well as my favorite past Halloween costume that I made…

BurdaStyle doesn't usually include adult costume patterns, but when they do they are great, unique and fun! Now is the time to flex your sewing skills and sew up your own costume. If you have little kiddies that love to dress up, we offer some adorable children's costumes as well. So if you want a pattern to work from check out those categories, but me personally I like to get creative and think of something on my own and just make it. Scroll to the bottom to see my favorite costume that I made.


For me on Halloween I like to get in the spirit by hosting or attending a party instead of going out. It is a time where you can really get into the theme and make everything just a little spooky. BurdaStyle often releases adorable DIY and recipie ideas for parties, and I just couldn't resist posting these…

Try making these little ghostly cookies for your next Halloween get together.


Ingredients:
+ 300 g Flour
+ 150 g Brown sugar
+ 1 teaspoon baking powder
+ 1 pinch salt
+ 1/2 tablespoon ginger
+ 1/2 tablespoon nutmeg
+ 1 knife tip pimento
+ 1 knife tip cloves
+ 150 g cold butter
+ 1 egg
+ 1 white decor fondant
+ jam
+ Sugar beads for the eyes
+ Self-drawn ghost templates
Directions:
For the dough mix flour, sugar, baking powder and the spices in a bowl. In the middle form a trough and spread the butter into flakes at the edge. Put the egg into the trough, knead everything to a smooth dough and then cool it in foil for 1 hour.
Roll out the dough with a little flour and cut the ghosts with a knife using the stencil. Bake biscuits at 160 ° C for about 15 minutes until golden brown.
While the biscuits bake, cut the fondant along the ghost template with a sharp knife or cutter. Remove the biscuits from the oven and allow to cool.
Heat jam and brush thinly on the biscuits. Carefully place the fondant originals and press. Use the sugar beads to mark the eyes.

Always know who's drink is who's with customized cup covers!


How to:
Spread a double layer of tulle out and cut a ghostly shape keeping in mind your cup's size. One one layer appliqué eyes and a hole opening using felt and embellish as desired. Sew two layers together, place over cup and insert straw through opening.

These marshmallows have got big chocolate eyes and spoons attached to them to be the perfect accompaniment to your hot chocolate drink. Simply melt some chocolate or use chocolate syrup to dot eyes on pre-made marshmallows, and then insert spoons and place next to a hot chocolate station at your party. A little liqueur can also be added ;)



Now remember a couple of years ago when the world couldn't decide whether the dress was black and blue or white and gold? Well I took that as inspiration and sewed a dress that was both! This is by far my most creative and favorite Halloween costume to date. You can see how I made it here! This year I will actually be on our 9 Day Fashion Tour to Italy for Halloween so I'll make sure to pack something to wear.


Happy Sewing and Halloween! What are you guys planning on making?
Meg