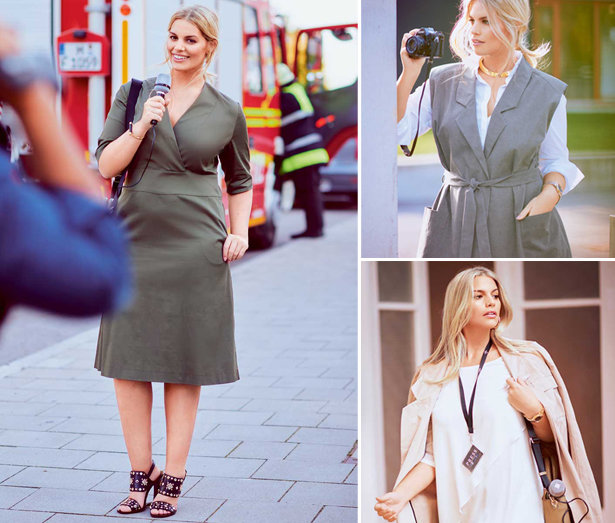 ShareThis
This new collection from the February 2016 issue of BurdaStyle features simple looks such as trench coats, trousers and dressed-up t-shirts. Shop all 13 patterns here.
Click on the pattern image to go to the pattern store page…
These culottes feature a front wrap that ties at the side. The hem reaches to about mid-calf.
This long jersey cardigan features long sleeves and can be paired over a multitude of garments.
This dress features a top wrap effect and short sleeves. There are hidden hip pockets and it closes with a zipper in the back.
This chic trench coat is quite long, sweeping nearly to the floor and has elongated lapels. It closes with a tie belt and features two patch pockets.
This short sleeve tunic features a gather at the side and a slightly scooped crew neck.
These culottes are longer than the rest, sweeping to the ankles. They close with a side zipper.
This maxi skirt is made using a draping jersey material, the top half being a contrasting color.
This long tunic features long short sleeves and a few flowing layers that dress it up.
This light trench coat features a low-set lapel, flowing stretch fabric as well as a chic tie belt and front patch pockets.
These trousers reach the ankle and feature a front and back pleat. They close with a side zipper.
A simple t-shirt features a lightly scooped crew neck and darts for a perfect dart.
This straight-cut vest features an elongated lapel and pleat in the back fits over blouses. Forward stitching and upholstery emphasizes the shoulders.
This jacket can be used for any occasion! It is unlined with patch pockets and a shape-imparting drawstring at the waist. The upper back is a deep box pleat that allows the freedom of movement.
Happy Sewing!