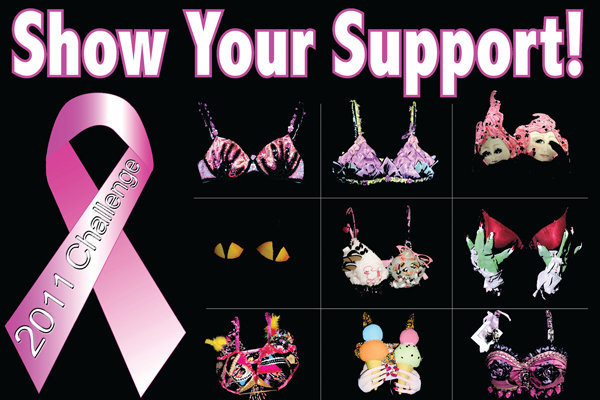 ShareThis
It was a tough race among the 23 amazing and creative submissions for the "Show Your Support" Bra Challenge, presented in partnership with the American Sewing Expo (ASE), and sponsored by Coats & Clark.
Nevertheless, the winner via online voting is…
1). Carla Rakotz of Whitaker, Michigan, USA, with 162 votes for her Upon Closer Examination bra.
Congratulations, Carla, and a "job well done!" to all of the other entries. All of you truly did an amazing job!