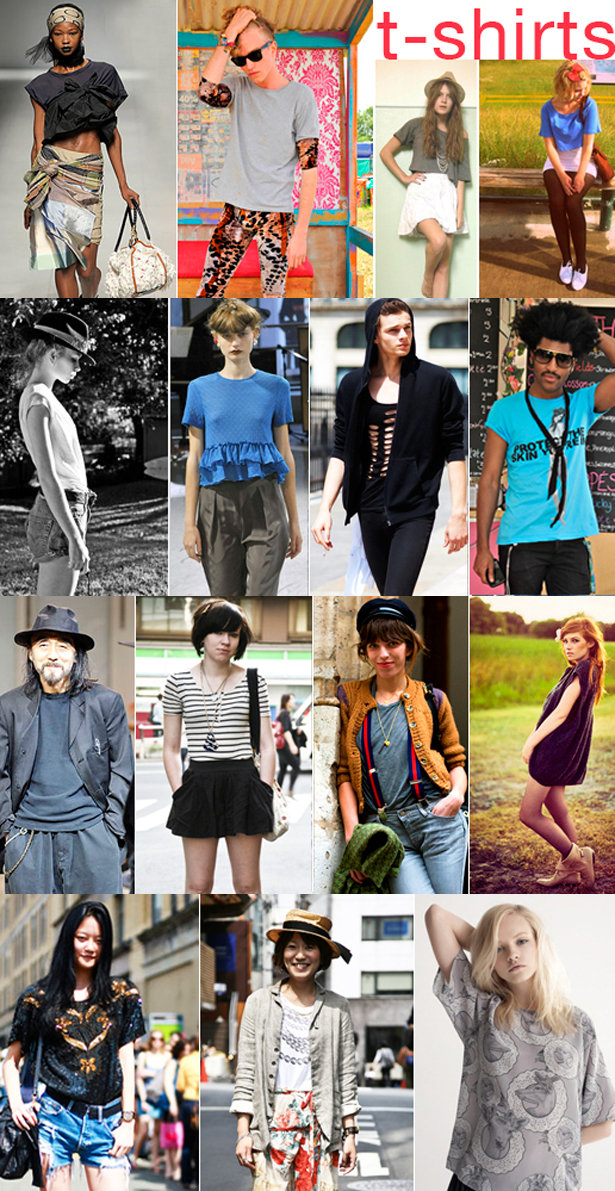 ShareThis
How many t-shirts do you own? Lately, and I don't know if this is only in New York (nevermind- I think Tokyo wins), I have noticed more t-shirts on girls & boys than ever before.
Perhaps it is a reflection of the economy- resorting back to our old faves and personalizing them, or we've become more laid back in our fashion sense- and what is a better blank canvas for self-expression than the t-shirt? Or perhaps I ignored the countless band & "expression" tees. I've never been one to wear many t-shirts (I think I own maybe 5). Being a designer, I wanted to make knit tops, edgy tops, kooky tops- anything but a t-shirt, but now I seem to have a growing appreciation for the basic or iconic statement a t-shirt can make, which, depending upon how it is styled, worn or adorned, is full of room for interpretation.
How do you wear your t-shirt, I would LOVE to see pictures! What images or statements have you seen on t-shirts that resonated with you? Which ones do you want to disappear?
Credits: Style.com, Street Peeper, LOOKBOOK.nu