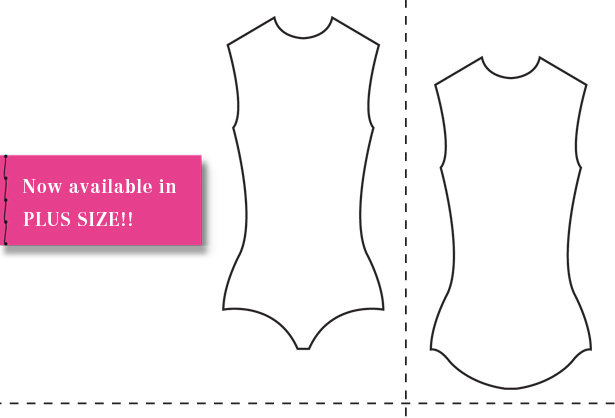 ShareThis
We are excited to now offer our popular swimsuit sloper in plus sizes! This swimsuit sloper is a must have when drafting and making your own swimwear patterns, the possibilities are endless!
The swimsuit sloper has many fit adjustment lines and body reference lines like the bust radius circle. This makes sure that when drafting lines onto the sloper pattern it is easy to visualize where they will fall on the body.
But before you make any style modifications and cut in fashion spandex fabric we suggest cutting the full swimsuit sloper in your size in a basic spandex to determine fit and make any necessary adjustments in the length and or width before you start designing!
Read more about the length adjustment lines here.
Happy Sewing!
Get the PLUS size swimsuit sloper